A recent poll spearheaded by NBC News and Marist shows continued support among Colorado residents for the recreational marijuana law that took effect earlier this year.
According to the poll, 55% of Colorado voters indicated they actively support or favor Amendment 64, which legalized the sale of marijuana to adults 21 and older for recreational use. That's equal to the percentage of residents who voted for the law in 2012.
The result could boost efforts to pass similar laws in Alaska and Oregon, which will vote this November to allow recreational marijuana sales.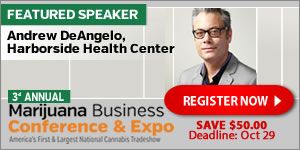 Opponents to loosening marijuana laws often claim that voters will regret their decision once the law is fully in effect. The NBC/Marist poll suggests that's not true, at least in the first state to launch a recreational cannabis market.
Support for the law was consistent geographically around the state. However, results were split by political ideology and age, with older and more conservative voters less likely to support the law.
The poll's results were within the margin of error of a similar survey conducted over the summer.