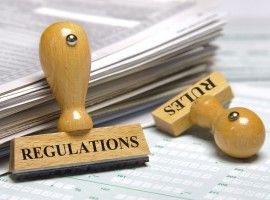 By John Schroyer
After years of failed attempts, California could be just days away from approving statewide regulations on its enormous medical cannabis industry.
The legislative session adjourns on Sept. 11, which gives lawmakers and dozens of stakeholders involved in negotiations a chance to strike an agreement at the eleventh hour.
The key now is appeasing all of those stakeholders – which include industry leaders, law enforcement representatives and healthcare officials – while also conforming to new proposed bill language released by Gov. Jerry Brown's office last week, according to insiders.
"What's been happening for at least the last two years is we've been trying to smoke out the governor – pun intended – as to what his preferred regulatory approach might be," said Sean Donahoe, an industry political consultant.
That happened last week, according to the East Bay Express and confirmed by others with knowledge of the closed-door negotiations.
Although California was the first state to legalize MMJ – way back in 1996 – it never managed to craft statewide regulations on the medical cannabis industry, resulting in a patchwork of local rules that vary greatly depending on the municipality or county.
The lack of regulations has led to uncertainty for businesses, general confusion in the market and a continuous fluctuation of companies that start up only to be shut down by anti-cannabis officials all over the state.
A statewide regulatory scheme would help stabilize what ranks as the country's largest MMJ industry, which generates an estimated $1 billion in medical cannabis sales annually. It also likely would help pave the way for recreational marijuana, which is widely expected to be approved by voters next year.
It's unclear what precisely the final bill will include as far as specific regulatory proposals, since the governor's office declined to comment for this story or share Brown's draft language. But there are some hints as to what is to come.
A few examples, according to various sources and the East Bay Express's review of Brown's draft:
There would be a dozen state business licenses to choose from for those in the industry, such as cultivator, dispensary, manufacturer, testing lab, and more.

Companies would be limited to two licenses each, meaning a single company can't grow, dispense and manufacture other goods, such as edibles. (There would probably be an exemption for the two-license cap for existing businesses that are conforming to separate local mandates on areas such as vertical integration.)
Organic certifications would be put in place, and testing would likely be required.
Local governments could still ban commercial marijuana activity.
Grows would be limited to one acre, or 20,000 square feet, according to the East Bay Express (the paper didn't specify if the former would apply to outdoor grows and the latter to indoor).
Delivery services would be prohibited unless either tied to a physical storefront or expressly permitted by a local jurisdiction.
There could be requirements that medical cannabis would have to be sold in the geographic region where it's grown.
Much of the specific regulations, however, would be left to rulemaking under the authority of one – or possibly several – state agencies, sources said. Brown reportedly preferred to go with a bigger picture regulatory bill and leave a lot of details to administrators.

The talks that are ongoing involve dozens of stakeholders. Donahoe named several, including representatives from the League of Cities, the Sheriffs Association, the United Food and Commercial Workers Union, the Teamsters, the California Medical Association, Americans for Safe Access, California NORML and the Emerald Growers Association, among others.

What's unclear is exactly what the next steps may be. According to legislative staffers, three MMJ-related measures – including Assembly Bills 266 and 243, along with Senate Bill 643 – were gutted down to simple language that conveys the California Legislature's intent to regulate the industry. That was likely a result of Brown's office weighing in for the first time, with backers of the bills making room for the governor's preferred changes, insiders said.

The governor's suggested bill language still likely will undergo further revisions. The final language may either be amended into one or more of the three gutted bills, or form the basis of an entirely new bill that may be introduced before the session adjourns, possibly even as late as Sept. 10.

"It may be difficult, but where there's a will there's a way," said one staffer.

Another staffer noted optimistically, "This is the farthest any of the cannabis bills have come in the past few years, ever."

However it happens, many with knowledge of the ongoing negotiations said they think this will become the year that California regulates the MMJ trade.

"I'm feeling pretty good about it," said Khurshid Khoja, an attorney and founder of Greenbridge Corporate Counsel, who works closely with cannabis companies and has been involved in the talks.

"All the stakeholders have lined up, including law enforcement and the cities and counties, and they have remained on board, and now that we've got the governor's office and staff involved… it seems to me that we're headed in the right direction, and it's very promising that we will wind up with a regulatory structure by the end of this session," Khoja said.

Assembly Member Jim Wood also believes the legislature and the governor's office are "very close to consensus to regulating medical marijuana," the Times-Standard reported on Friday.

But it's still not a done deal, said Amy Alley, communications director for Assembly Member Rob Bonta, who sponsored one of the three MMJ bills that was gutted last week.

"We're of course hopeful and optimistic that we'll find a solution, but we can't read the tea leaves," Alley said.

And as Donahoe noted, Brown's office weighing in with preferred language is "far from him saying he'll sign anything."

John Schroyer can be reached at [email protected]