(Correction: This story has been updated to correct Miller Nash Graham and Dunn's association with The Initiative.)
As the cannabis space rapidly evolves into a multibillion-dollar global industry, women are increasingly being left behind, says Amy Margolis, founder and program director of The Initiative, a newly launched, female-focused business accelerator.
Here are three things you should know about the project and the issues it's tackling:
1. A declining number of women hold executive roles in the marijuana industry.
Through networking, mentoring, executive training and funding, the Oregon-based accelerator is on a mission to bolster opportunities and roles open to women in the fast-paced world of marijuana.
It's a tall task to take on, considering the current landscape: The percentage of women in executive roles at cannabis firms
fell 9 percentage points
from 2015 to 2017, according to a
Marijuana Business Daily
survey.
Fueling the decline, Margolis believes, is the uptick in cannabis investments from more mainstream funding sources and increased interest from "corporate America," where just 23% of women held executive roles in 2017 compared with 27% in the marijuana industry.
It's a trajectory that Margolis, who also founded the Oregon Cannabis Association, "can't stand" and is eager to turn around.
"This industry needs to push hard to make sure that businesses don't get a pass on what their executive teams look like," Margolis said.
"We have this one short window to make sure that women are getting funded and taking the lead, but that window is closing quickly as more traditional capital and corporate America gets involved."
2. How The Initiative works.
Starting Sept. 1, the organization will begin accepting applications for up to 10 slots in the first three-month program in January.
Chosen applicants will receive training and mentorship in:
Strategic growth planning, pitch-deck creation and fundraising.
Financial basics, budgets and the creation of financial reports.
Team building and executive training aimed at preparing women to step into corporate leadership positions.
Branding, marketing, social media and website creation and improvement.
Deal negotiation, corporate structure and employment law.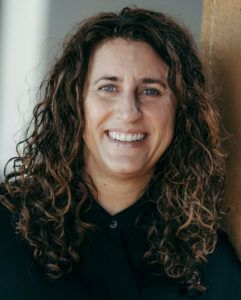 At the end of the program, the businesses will have an opportunity to pitch to a group of investors who have made a commitment to fund female-founded businesses, Margolis said.
Investments made will be based on each firm's fundraising targets and needs.
Additionally, the top businesses in each class could be awarded additional financial support by the program's top sponsor: New York-based iAnthus Capital, a multistate cannabis firm. Oregon-based law firm Miller Nash Graham & Dunn is also sponsoring the program, although they are not providing financial support for the participants.
The group has already received interest from prospective applicants from "all over the world," including Brazil and Germany, Margolis noted.
"I think it's indicative of the real need for a supportive program like this," she said. "We want to provide the tools, training and access to funding that women need to ensure their success in the cannabis space."
After the program, participants will be teamed with a mentor to offer ongoing feedback on fundraising and growth strategies.
"We are doing something really unique with this and integrating the follow-on investors into the program, so the first time a company meets them will not be on pitch day," Margolis said.
"These will be the same people teaching them, mentoring them and coaching them throughout the accelerator program."
3. Rising leaders in cannabis have signed on to support The Initiative.
For now, The Initiative hasn't disclosed how much it has raised to launch the new effort.
But the program has landed backing from a "who's who" list of rising leaders in the cannabis industry and beyond, with board members who include:
AC Braddock, CEO, Eden Labs
Mowgli Holmes, CEO, Phylos Bioscience
Katie Kiernan, co-founder, Twyla
Janice Knox, co-founder, The American Cannabinoid Clinics
Glynis Olson, founder, Finger Bang nail salon
Emily Paxhia, founding partner, Poseidon Asset Management
Carlos Perea, chief operating officer, iAnthus Capital
April Pride, founder, Van der Pop
Amanda Reiman, vice president of community relations, Flow Kana
Rick Turoczy, general manager, Portland Incubator Experiment
Paxhia, whose firm has more than $25 million under management and has deployed about $20 million in nearly 30 cannabis companies, said programs such as The Initiative are critical to "help support and shine a light on female founders in the industry."
"The Initiative is about action … about digging in and doing the work rather than just paying lip service to the movement," she said.
Margolis hopes to strike a balance between offering support for women entrepreneurs and delivering executive training to prep women to climb into corporate leadership roles as she continues to build out the program.
"The sometimes-forgotten piece of female leadership in the cannabis space is the positioning of women on boards and executive teams," she said.
Earlier this year, Tilray – a British Columbia-based cultivator owned by Privateer Holdings – touted its move to create "one of the first majority-women-led boards in the cannabis industry."
Beyond that, few marijuana firms have women serving in board positions.
Nearly 40% of cannabis firms listed on the Toronto Stock Exchange in Canada had no female board members or executive officers in 2017, according to the Ontario Securities Commission.
An analysis by MJBizDaily of regulatory filings by 25 of the top public cannabis companies in Canada found that only seven of the 139 people nominated to serve on their boards of directors are women.
"Encouraging and supporting female founders is crucial," Margolis said, "but we also very much need to see women in positions of leadership in companies that they might not own and sitting on the boards of these publicly traded companies."
Lisa Bernard-Kuhn can be reached at lisabk@mjbizdaily.com