The year 2018 will go down as a massive milestone for cannabis companies with $13.8 billion raised and more than 300 merger and acquisition deals inked across the industry, according to data from Viridian Capital Advisors.
The activity far surpasses the figures logged in 2017, when firms raised $3.5 billion and closed 153 M&A deals.
Below are a few highlights from the final deals of the year. The data, provided by Viridian, are for the weeks ended Dec. 21 and Dec. 28.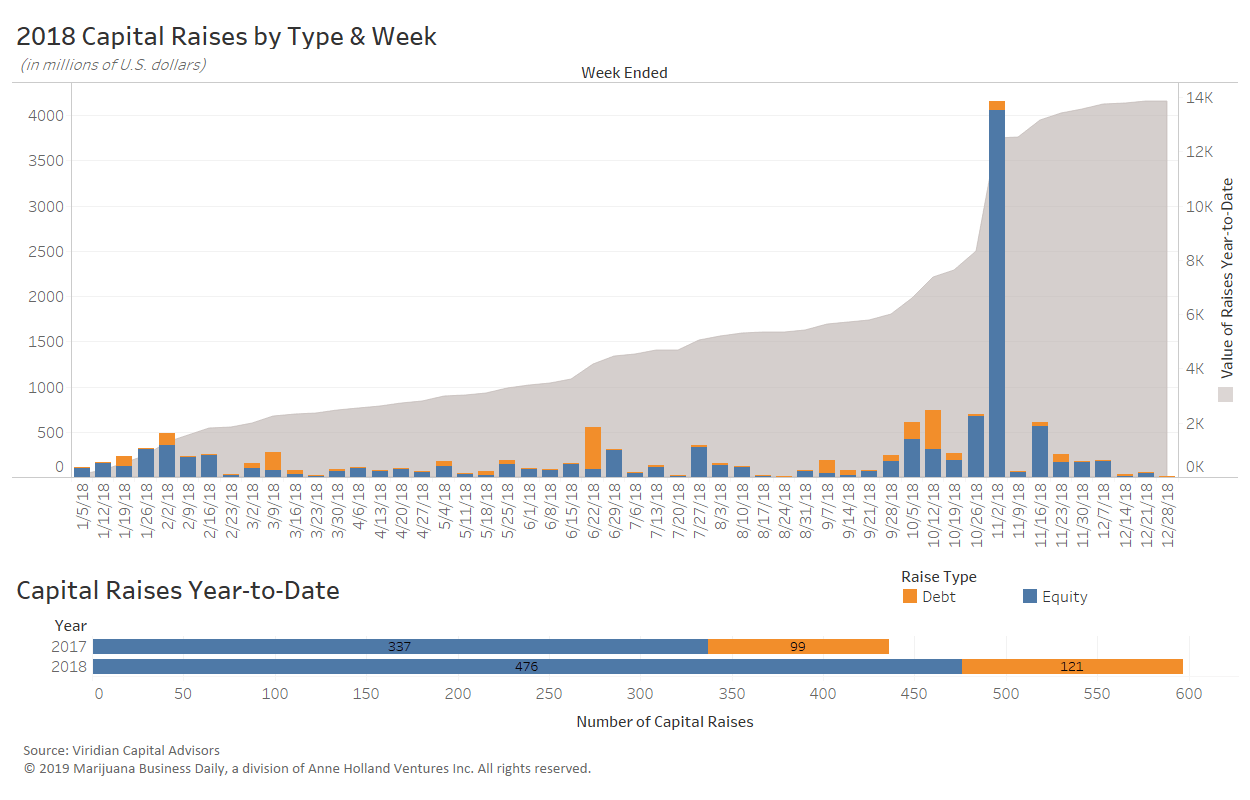 Key takeaways among capital raises:
Multistate marijuana firm Calyx Peak closed a $30 million raise as the company works to expand operations and its portfolio of brand.
Cardiol Therapeutics closed a financing valued at 15.1 million Canadian dollars ($11.1 million) as part of its plans to go public in Canada via an IPO on the Toronto Stock Exchange. The company is crafting cannabinoid-based pharmaceuticals for cancer and heart disease patients. "The pharmaceuticalization of cannabis is going to be a significant opportunity," said Harrison Phillips, vice president at Viridian Capital Advisors. "It takes time for medical research to catch up, but we expect to see more and more of this."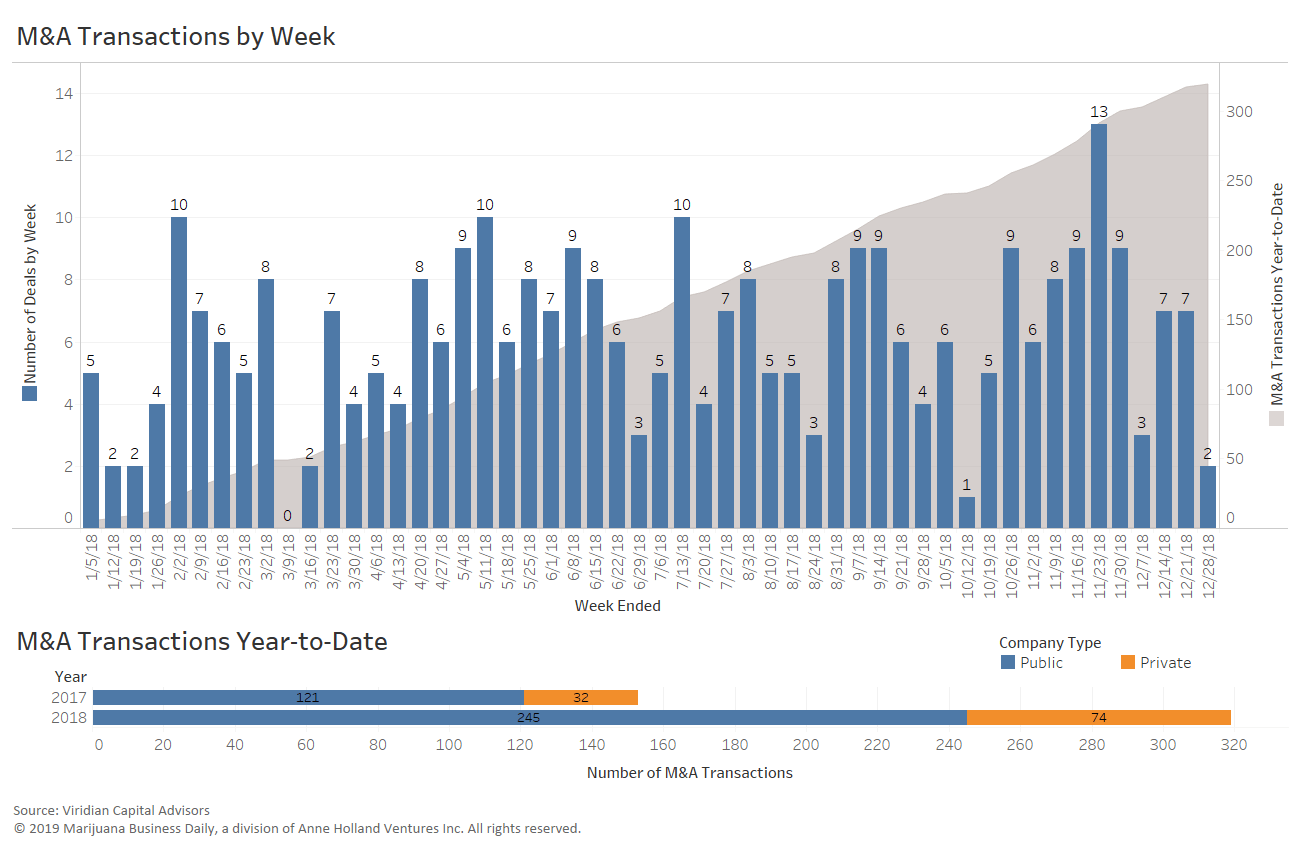 Key takeaways from M&A activity:
Level Brands acquired Cure Based Development, a manufacturer of CBD products sold through its website and 700 third-party locations. The deal between the Charlotte, North Carolina-based firms, following legalization of hemp under the Farm Bill, "validates that investors believe the hemp-derived CBD market is substantial," Phillips said.
Canadian retailer High Tide acquired Amsterdam-based Grasscity – a top online device retailer that boasts 30 million monthly visitors to its website. The deal underscores the continued trend among cannabis retailers to boost sales through e-commerce platforms, Phillips said.
This story is part of a weekly series from Marijuana Business Daily and Viridian Capital Advisors that provides the latest data on cannabis investment activity and M&A, along with key takeaways, analysis and trends based on recent market moves.
Viridian Capital Advisors is a financial and strategic advisory firm that provides investment banking, M&A, corporate development and investor relations services to emerging growth companies and qualified investors in the cannabis sector.