Cannabis markets in Canada and elsewhere in the world went on a roller-coaster ride in 2019, as irrational expectations gave way to more realistic market assessments.
Global medical marijuana markets, corporations and top executives experienced breakthroughs and setbacks this past year.
That's the gist of the 10 most widely read business stories carried by Marijuana Business Daily International in 2019, based on page views.
The stories below run the gamut – from the World Health Organization (WHO) giving cannabis reform efforts a shot in the arm, to Canadian companies eyeing the United States, to the ouster of a high-profile CEO from the world's largest marijuana company.
1. WHO recommends rescheduling cannabis
On Jan. 31, MJBizDaily was first to report that the World Health Organization Expert Committee on Drug Dependence (ECDD) recommended that member states of the United Nations Commission on Narcotic Drugs (CND) change the schedule for different categories of cannabis and cannabis-related substances.
The changes, if adopted – partially or totally – could have significant implications for the global cannabis industry, including CBD.
The ECDD recommended a lower level of control for most categories of cannabis that it reviewed. For example, the ECDD recommended to remove cannabis from Schedule IV of the 1961 Convention, implicitly recognizing its medical value.
The CND hasn't yet voted on the recommendations. A decision is expected in March 2020.
2. Aurora Cannabis products unavailable in Germany until further notice
In November, MJBizDaily investigated the availability of medical marijuana in German pharmacies, reporting exclusively that all Aurora Cannabis products had become unavailable.
Germany currently represents by far the largest medical cannabis market outside North America for Canadian-based producers.
Aurora later acknowledged irradiating its products. Placing medicinal products on the market that underwent ionizing irradiation without a special permit is a violation of the German Medicines Law.
Aurora expects the products to become available again in "very early" 2020, but the supply interruption – even if short – could have long-lasting effects.
3. Ex-Canopy Growth CEO Bruce Linton sounds off on global marijuana trends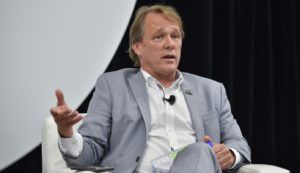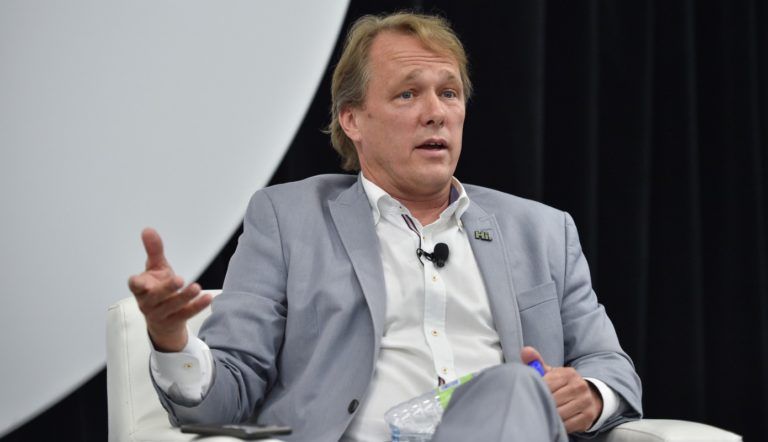 Weeks after being fired in early July 2019 as Canopy Growth's co-CEO, Bruce Linton gave a keynote address at the National Cannabis Industry Association's Cannabis Business Summit in San Jose, California.
In the speech, Linton said he had not sold any shares that he owns, either in Canopy or other companies, because he believed entrants such as alcohol giant Constellation Brands would be able to turn around depressed stock prices.
He also predicted that European marijuana markets are going to accelerate rapidly in the coming years.
4. Aurora plots 'significant' US marijuana entry in 'very short period'
In a conference call with investors in September one day after Aurora released its earnings, Chairman Michael Singer said a key objective for the Alberta company in 2020 was expansion in the United States.
In the same call, CEO Terry Booth said Aurora is "laser focused" on exploring opportunities in the U.S. involving CBD derived from hemp.
In an interview with MJBizDaily, then-Chief Corporate Officer Cam Battley said, "What I do expect is within a very short period of time we'll be entering into the U.S. with another point of entry, and a significant one."
"We're also looking at stuff that may be more complicated and may require for us to be clever along the lines of what Canopy did," Battley said.
Aurora also disclosed plans for outdoor cannabis production and that it was weighing outdoor cultivation beyond Canada.
5. US Virgin Islands enacts medical cannabis law, opens tourism business avenues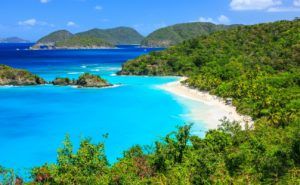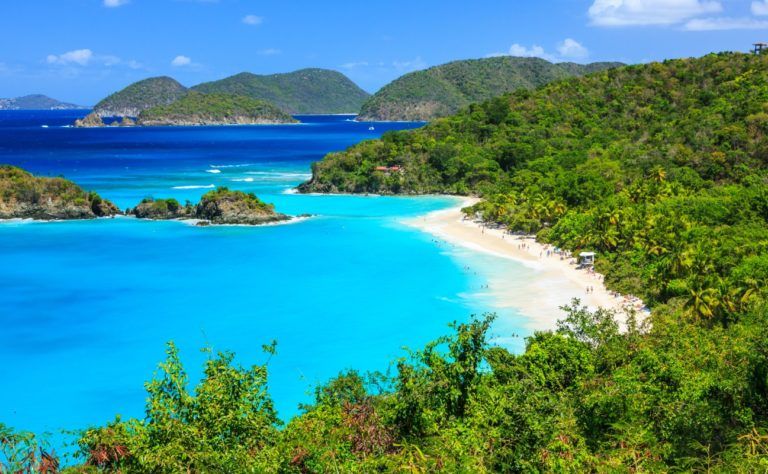 In January, the U.S. Virgin Islands became the latest Caribbean jurisdiction to open its doors to cannabis businesses and potential new tourism opportunities.
The Medical Cannabis Patient Care Act called for the establishment of the Office of Cannabis Regulation, which was to publish rules within four months and issue licenses three months after that.
The law set out three classes of cultivation and created a new medical cannabis tourism industry by allowing patients from states and countries with regulated markets to access U.S. Virgin Islands medical cannabis for a fee.
6. Aphria, Aurora and Demecan selected for German medical cannabis cultivation
In April, after a long and delayed application process, the German government selected the first – and, so far, only – three growers of medical cannabis in Germany.
Aurora, Aphria and Demecan signed contracts with the government to supply the German Federal Institute for Drugs and Medical Devices (BfArM) with – combined – at least 650 kilograms (1,433 pounds) of flower per quarter.
The first delivery is expected at the end of 2020.
MJBizDaily was first to report that the average price at which the government will be buying from the growers will be 2.3 euros per gram.
Domestic supply isn't expected to be enough for the growing demand, suggesting imports will remain necessary.
7. Mexico's draft cannabis legalization law would limit foreign investment, ban vertical integration
In October, the deadline given by the Mexican Supreme Court to Congress to legalize cannabis was looming. With about a dozen bills being discussed, uncertainty reigned until the end of the month, when the final bill was made public.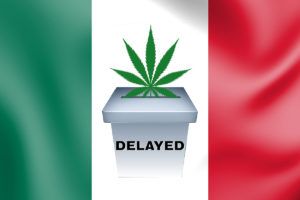 An analysis by MJBizDaily found that, if approved, the bill would create the largest adult-use marijuana market in the world by population.
While it would create business opportunities, its focus on social justice would heavily limit foreign investment and vertical integration.
The bill wasn't voted on before the end-of-October deadline, and the new deadline is now April 2020. The document will probably undergo changes in the coming months.
8. South Korea's medical marijuana law to go into effect in March
A South Korean law went into effect in March making it the first Northeast Asian nation to legalize medical cannabinoid prescriptions.
Although approved products will remain tightly restricted, the new law was a milestone in how cannabinoids are perceived in traditionally conservative societies.
In the first three months, South Korea saw just more than 300 approved imports of cannabinoid-based medicines.
While most of the prescriptions were for a cannabidiol oral solution, just one approval was for Sativex, which has both THC and CBD as active ingredients.
9. 'Groundbreaking': 48North's purchase of US cannabis company signals major shift by TSX Venture Exchange
In August, the TSX Venture Exchange (TSXV) appeared to ease its opposition toward Canadian marijuana companies buying U.S. cannabis businesses.
Toronto-based 48North's acquisition in August of Quill could serve as a blueprint for other Canadian cannabis companies seeking to enter the huge U.S. market without running afoul of the TSXV's rules.
The move could mark a major shift for the Canadian exchange and open the door to more cross-border acquisitions – provided the deals meet strict conditions.
In an interview with MJBizDaily, the companies' executives talked about how they pulled off the complicated transaction and what it means for the broader industry.
10. Aurora Cannabis exec: 'Having a major presence in US is nonnegotiable'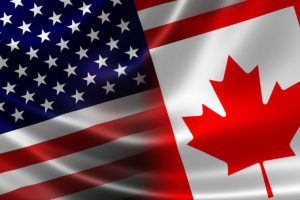 The passage of the 2018 Farm Bill that legalized hemp in the United States created a wave of interest from Canadian cannabis companies looking for an entry point into the U.S. market.
Aurora vowed to not be a spectator as rival Canopy Growth plowed hundreds of millions of dollars into the U.S. hemp industry.
"Having a major presence in the U.S. is nonnegotiable for any cannabis company that intends to call itself a global leader," Aurora's former COO, Cam Battley, told Jefferies analyst Owen Bennett in a video interview.
For a review of the top cannabis stories of 2019 from the U.S. edition of MJBizDaily, click here.
Alfredo Pascual can be reached at alfredop@mjbizdaily.com
Matt Lamers can be reached at mattl@mjbizdaily.com