MJBizDaily employs over 30 staff members across the United States and Canada. The company has been recognized as one of the fastest-growing businesses in the United States and is led by CEO Cassandra Farrington and Chris Walsh, vice president of editorial and strategic development. Staff at MJBizDaily also oversee the production and development of the MJBizCon family of events.
LEADERSHIP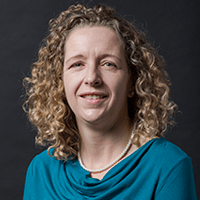 President & CEO
Cassandra Farrington
Cassandra Farrington heads up the cannabis industry leading daily news website Marijuana Business Daily and its family of content resources for the B2B cannabis marketplace, including the internationally recognized family of MJBizCon conferences. Previously a Vice President at Citi, she earned her MBA from the University of Texas, McCombs School of Business. MjBizDaily was co-founded by Cassandra and her business partner in 2011. It is now the most established ongoing business to business news organization serving the cannabis industry.
E-MAIL
PHONE
401.354.7555 x68
Vice President, Editorial & Strategic Development
Chris Walsh
Chris served as the founding editor of Marijuana Business Daily during the company's launch in 2011, becoming the first journalist in the United States to focus exclusively on covering the business of cannabis. He now leads the company's entire editorial and research team and oversees content-related strategic development initiatives. Chris has been quoted as one of America's foremost cannabis industry analysts by dozens of media outlets, including Harvard Business Review, NPR, CNBC and the New York Times. He earned an MBA in international business from Regis University.
EDITORIAL STAFF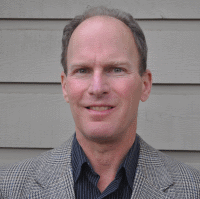 E-MAIL
PHONE
401.354.7555 x66
Managing Editor, Website & Magazine
Roger Fillion
Roger is an award-winning business journalist with decades of business news experience, covering everything from Wall Street regulation to the oil markets and craft brewing. He's worked for Reuters, The Denver Post and the Rocky Mountain News. He's also worked as a freelancer for MSNBC.com, Inc. and other publications.
Managing Editor, Niche Content
Jenel Stelton-Holtmeier
Jenel's journalism experience began two decades ago at her hometown newspaper in Wahpeton, North Dakota. For the past decade, she wrote and edited for a B2B publication and focused on analyzing management, strategy and trends for business owners and executives, ranging from best practices around M&A to how businesses can adapt to demographic shifts in the workforce. Her work earned several editorial excellence awards from the Specialized Information Publishers Association.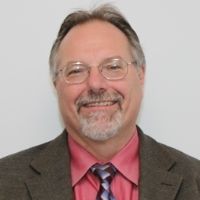 E-MAIL
PHONE
401.354.7555 x63
Senior Editor
Kevin Huhn
Kevin has worked as an editor for several decades at numerous newspapers and websites across the country, including the Rocky Mountain News, the Boulder Daily Camera, the San Jose Mercury News, the Knoxville News-Sentinel and Fox Sports.
E-MAIL
PHONE
401.354.7555 x67
Senior Reporter
John Schroyer
A Colorado-based journalist, John has focused on state politics for most of his career, which included covering the 2008 Democratic National Convention in Denver. In 2012, he covered the Amendment 64 campaign to legalize recreational marijuana for The Colorado Springs Gazette. As then-video editor for The Gazette, he was on hand for the first-ever legal recreational marijuana sale in Denver on Jan. 1, 2014.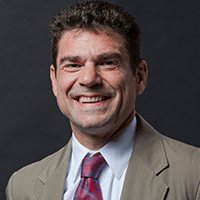 E-MAIL
PHONE
401.354.7555 x46
Reporter
Omar Sacirbey
Omar has been a professional journalist since 1998, covering everything from international business and Wall Street to politics and religion. His stories have appeared in Newsweek International, the New York Times, the Washington Post, USA Today and other major outlets. Omar graduated from the Columbia University Graduate School of Journalism in 1998, and prior to that he was a Bosnian diplomat. He is based in Boston.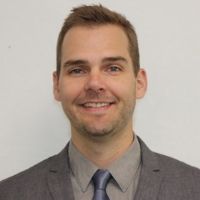 E-MAIL
PHONE
401.354.7555 x64
Reporter
Bart Schaneman
Bart has worked as a reporter and editor since 2003 for newspapers in California, Nebraska and South Korea. He has won several awards for his writing and photography, including a Nebraska Press Association award for in-depth coverage of an environmental fight over fracking wastewater. His work has appeared in The Week, Salon and the Omaha World-Herald, among other publications.
E-MAIL
PHONE
401.354.7555 x61
Reporter
Kristen Nichols
Kristen is a Denver-based reporter for Marijuana Business Daily specializing in the hemp and CBD industries. Previously, she worked at the Associated Press for nearly 20 years. She started covering the marijuana legalization movement in 2009 – when medical stores started popping up around Denver – and wrote about the state's first legal hemp harvest. Kristen also covered agriculture and politics in Maryland and her home state of Georgia.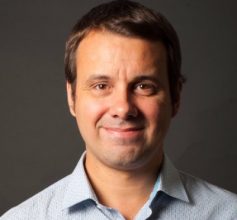 E-MAIL
PHONE
401.354.7555 x62
Reporter
Matt Lamers
Matt is based in the Greater Toronto Area and covers the Canadian cannabis industry for Marijuana Business Daily. Previously, he worked as a business editor, photographer and reporter for newspapers and magazines in three countries, covering everything from the oil and gas industry in northern British Columbia to North Korean defectors in Seoul.
Research Editor
Eli McVey
Eli has been a data-driven researcher throughout his career. He previously worked as an analyst for Nielsen, where he provided analysis to Nielsen's retail clients for use in pricing, promotion and assortment decisions. He's also been a consultant for data companies in the cannabis industry. Eli now employs his analytical expertise for Marijuana Business Daily.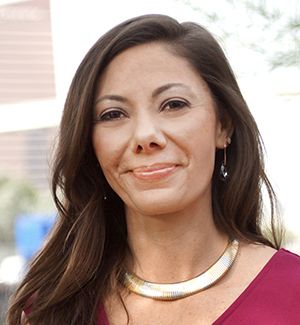 E-MAIL
PHONE
401.354.7555 x21
Conference Content Programmer
Kelly Schmeer
Kelly has been working with events, speakers and content in various industries since 2007, including at an entertainment event planning & marketing firm in Los Angeles and at a nonprofit in Colorado. She now brings her expertise to the cannabis industry, helping to determine content and line up speakers for Marijuana Business Daily's events.
EDITORIAL
MARKETING
CUSTOMER SERVICE
ACCOUNTING