Legislators in Colorado have crafted a bill that would create local financial-services cooperatives for legal marijuana businesses, taking a page from the credit union model.
But the bill would require the Federal Reserve Bank to approve the new co-ops, which could doom the idea entirely.
Rep. Jonathan Singer of Boulder proposed House Bill 1398 this week. Under the bill, the co-ops would be overseen by the State Commissioner of Financial Services in a manner similar to existing credit unions. The co-ops would also have to comply with the banking guidance released in February by the Attorney General's office.
According to Andrew Freedman, Colorado's director of marijuana coordination, the idea came from credit unions that unsuccessfully tried to cater to the industry. Freedman said that if the bill passes, it would take approximately one year for the co-op structure to form.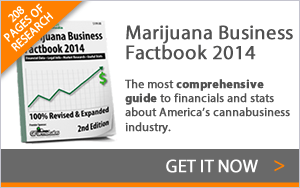 That isn't likely to happen, however, because the bill requires the credit unions to operate with FDIC oversight. Experts believe the federal government is unlikely to approve the partnership due to marijuana's inclusion in the Controlled Substances Act.
One of the bill's sponsors, Sen. Pat Steadman of Denver, said the bill does not solve the banking problem but would at least "force the conversation" over marijuana banking.