Connecticut awarded its first six medical marijuana dispensary licenses yesterday. The dispensaries are hoping to open in late summer or early fall, pending harvests from the state's four licensed cannabis growers.
Initially, the state had only planned to award no more than five licenses in total state-wide. However, registered patient numbers have risen dramatically, from just 380 in early 2013 to 1,990 now. The Department of Consumer Protection, which oversees the state's MMJ program, decided to award an additional license to reflect market demand.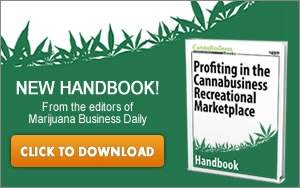 A total of 27 applications were in the running for licenses. Winners were chosen by means of a scoring system which took into account factors including location, site plan, business plan and financial information. Several of the winners have a professional background in healthcare. Thomas Nicholas, CEO Prime Wellness, is a former registered nurse. Laurie Zrenda, owner of The Thames Valley Apothecary, has been a pharmacist for 27 years.
Unlike pharmacists groups in some other states, Connecticut's Pharmacist Association is being supportive of cannabis-based medicine. The Association posted congratulations to the license winners on its Facebook page, and has announced a research program to collect MMJ patient feedback on which strains work best for various conditions.