(Editor's Note: This second installment of our three-part report on California cannabis-industry consultant HdL Cos. examines how years of working with a wide range of municipalities on more-mundane tax issues created an opening for the firm to become a dominant player in shaping policy across the state. Thursday's installment looks at how HdL's work has created a divide among stakeholders in the legal marijuana industry. Click here to read Part 1 and here to read Part 3.)
While supporters and critics can debate HdL Cos.' influence as a positive or negative force on California's cannabis industry, what's indisputable is the firm's success in winning local marijuana government contracts.
David McPherson, who leads HdL's cannabis consulting team, insists it makes no sense for his firm not to want cannabis businesses to succeed in the jurisdictions where it has contracts.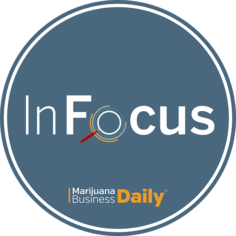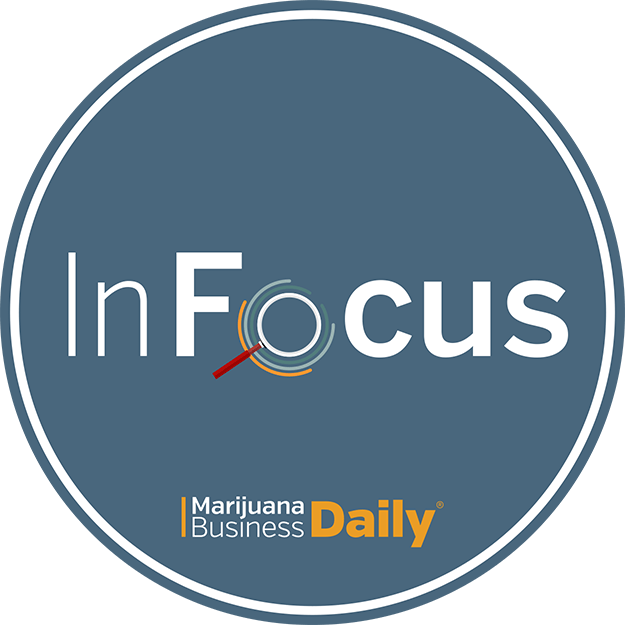 The company's goal, he said, is to match industry opportunity with the needs and desires of each city and county. But those matches don't always sync up with what some longtime industry insiders want, he acknowledged.
"We're about finding the right combination of industry folks for a community," McPherson said. "We're not pro-industry. We're pro-good implementation, good practices, good policy."
And HdL is poised to export its services – both in tax auditing and cannabis consulting – to local governments in other states.
In July 2018, the company purchased a small tax auditing firm in Colorado called PreMa Corp., which has offices and clients in Alabama and Georgia. HdL bought a similar company in Texas two years ago and also has local government clients in Nevada and Washington state that utilize its tax and financial services.
All those moves could be steppingstones for HdL to replicate the success it has had in California for its more-mundane tax auditing business and marijuana policy work.
While the company isn't necessarily planning a big push into the national marijuana consulting scene, McPherson didn't rule out the possibility.
"Like anything, it's basically supply and demand," he said.
'Right time, right place'
HdL – formerly known as Hinderliter, de Llamas & Associates – was founded in 1983 as a tax auditing firm, and its basic business model for decades has been conducting audits for cities and counties that want to ensure they're getting the taxes due them.
McPherson estimated HdL has longstanding business relationships with "just about every city and county in California."
Those decades of work have paid off in spades, because it's the network of local officials who already knew and trusted HdL that led to its widespread footprint in cannabis policy. And it's resulted in millions of dollars in new income for the company.
"We didn't plan or envision this," McPherson said, reflecting on HdL's rapid rise in the sphere of California cannabis policy. "It was just, right time, right place."
Even one of HdL's critics – a consultant who asked for anonymity because he has clients being evaluated in cities where HdL is overseeing the selection process – acknowledged its entry was well-timed.
"From a business perspective, it's a brilliant idea. They're just expanding their operation of what they do," the consultant said.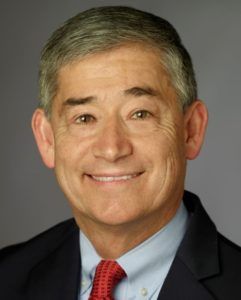 McPherson's arrival at HdL was another example of right time, right place.
He was planning to retire from his job as head of revenue for the city of Oakland, California, in 2015 when HdL offered him a job, in part, because of his experience regulating the city's medical marijuana industry.
But McPherson's sendoff was colored by a contract scandal and newspaper report that he was "forced out" of government.
One of the city's vendors, Progressive Solutions (PSI), sued Oakland in state and federal court starting in 2015, alleging its proprietary software had been stolen under McPherson's watch.
The same vendor then alleged a year later that McPherson had "rigged" the city's process of bidding contracts by not renewing a deal with PSI for tax auditing software and instead awarding it to HdL. In return, PSI alleged, HdL hired McPherson to run its cannabis consulting division.
According to a June 2015 story in the East Bay Express newspaper, McPherson is quoted as saying he had recused himself from the process of choosing a vendor for the software, citing a conflict of interest with HdL. McPherson did not elaborate on what that conflict was.
PSI ultimately lost its suit – which dragged on until late 2018 – and was ordered to pay nearly $1 million to cover the city's attorney's fees, according to court records. PSI declared bankruptcy in November.
That scandal has dogged McPherson in the ensuing years and still occasionally causes professional strain.
Jason Callum, president of the San Luis Obispo County chapter of NORML, said he was able to talk his county's board out of hiring HdL by citing the controversy surrounding McPherson's exit.
"Because that article from East Bay (Express) came out, then some of the industry folks were like, 'McPherson left, and this whole scandal, blah, blah, blah,' and I couldn't talk about it because it was under litigation," McPherson said.
He emphasized he was neither fired nor "forced out" by the city but retired of his own volition.
While that suit was working its way through the court system, McPherson built a new career with HdL. It started with the company just wanting him available to answer some basic questions for local officials who were beginning to think about regulating marijuana.
"(HdL) said, 'We've had a lot of clients in the last two years asking a lot of questions about cannabis,'" McPherson recalled.
He said HdL didn't see marijuana consulting as a "big opportunity" at the time, but only a few months after he was hired, demand for the service surged.
"Less than six months (after I was hired), we went from three clients to six to 12 clients. We picked up almost one a month," McPherson said. "And it was just me at the time."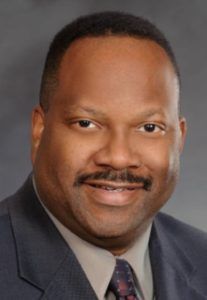 Since then, HdL's marijuana division has grown to 15 staffers, including former state cannabis regulators from Colorado and Nevada, as well as Tim Cromartie, a former lobbyist for the California League of Cities.
And the demand continues.
"Just in the last 90 days, we picked up another 15 clients that are trying to execute contracts from outreach work to compliance," McPherson said in early April.
Though HdL can't claim any of the biggest cannabis markets such as Los Angeles or San Francisco as clients, it has made serious inroads with smaller municipalities and county governments across the state, including many L.A. suburbs.
Contracts won by HdL have ranged from less than $10,000 to more than $1 million. For example, HdL has a five-year contract with the city of Modesto worth $1.1 million and others that netted the company roughly $500,000 apiece, McPherson said.
Another asset that has contributed to HdL's success – but also fueled criticism – is its access to data that no other competitor has: California municipal and county sales tax information. That's thanks to its decades of work in tax auditing, because most of the same cities and counties also use proprietary software run by HdL.
"We're the only company in California that has all the financial information from everyone who pays sales tax," McPherson said. "What we've done is identified cannabis businesses through our queries or clients. … So, every time we run that data, we would always know all the retail businesses that are cannabis-related."
That data has been the backbone of HdL's financial reports on the marijuana industry that it's used to produce fiscal analyses, tax projections and more, McPherson said.
"When we have a (city or county) client that says, 'We're thinking of opening a cannabis retail business,' I can look at everyone within 50 miles from them that may impact them or how they're performing, but also where the saturation of the market is going to be or what percentage of that would be coming from certain locations," McPherson said.
"And then, because we audit the businesses, we have access to their (point-of-sale) systems, and we know what percentage of revenue comes through certain areas throughout the region."
Another key component to HdL's success has been word of mouth, since the company's reputation often precedes it.
City of Ventura Police Chief Ken Corney, who has worked with his City Council for years on implementing an MJ regulatory system, happily talked up the firm during its reception at the Firehouse, saying HdL has proved to be "irreplaceable."
"They're the benchmark for how to do things correctly," Corney said, referring to the vast array of resources that city council members and county supervisors have when tackling cannabis business laws.
'A mercenary attitude'
As much as HdL has been praised by the municipalities it works with, industry dissatisfaction with the company's work also runs deep, and its name often evokes strong emotions.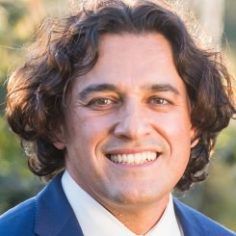 "They have a mercenary attitude. In it for the money, not about the success of small businesses," said Omar Figueroa, an industry attorney based in Sebastopol. "It's all about getting those consulting contracts. They don't care about establishing a successful system."
Figueroa pointed to HdL's database of tax information – which he called a "treasure trove" – and said that powerful tool has been "squandered" by a firm that should have realized early on that high local tax rates would prove unworkable.
"They have all the data. They know that if they tweak the taxes a certain way that there are going to be effects that are localized," Figueroa said. "They're in an incredible position where if they really were interested in a thriving cannabis industry, they could help it take off."
Sacramento-based consultant Jackie McGowan, who has been one of the more vocal of HdL's detractors, blames the firm for a series of high local tax rates that were established in places such as Monterey County and municipalities including Coachella, Greenfield, Marysville, Moreno Valley and Salinas.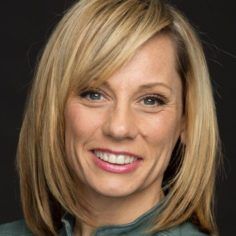 "They really were the first third-party company to advise municipalities on how to regulate," she said. "And given that they got an early start in this, their pitch to cities was, 'Look how much money you can make from the cannabis industry.'
"And we're still trying to undo the damage from that."
"The epitome of corporate greed" was how HdL was described by Cody Bass, a former board member of the National Cannabis Industry Association and the executive director of Tahoe Wellness Cooperative.
Bass won a seat on the South Lake Tahoe City Council in 2018; his decision to run, he said, was inspired, in part, because of HdL.
"These guys are as bad as it gets," Bass said.
HdL was retained by South Lake Tahoe in June 2018, and the city approved an initial commercial marijuana ordinance about a month later.
The proposed law would have required Bass' dispensary – which for years was the only medical marijuana provider in the tourist town – to go through the same competitive licensing process as newcomers instead of offering a grandfathered clause.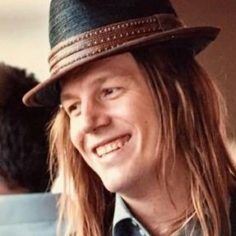 That would have meant Bass would have had to go through a development agreement and, if he wanted to score competitively with other applicants, offer financial incentives to the city, Bass said. For that, he blames HdL.
In response, Bass ran a citizen referendum and forced the city to revisit the issue; the situation also prompted his run for City Council.
Bass won the licensing fight and the election, and his shop was grandfathered into the new South Lake Tahoe cannabis establishment.
But Bass still harbors hard feelings toward HdL.
"(HdL) presenting as a credible source has really harmed the California industry," he said. "And hopefully from this point forward, the regulators and people in charge will start to listen to the people that actually operate in the industry."
HdL's McPherson, however, said Bass' accusations have "no merit."
"The only two things we've done with South Lake Tahoe were … to do a tax measure and a fiscal analysis," McPherson said. "We've had no conversation with them on regulatory recommendations. … We've had no interaction with staff, other than the finance director."
Corporate partnerships between HdL and groups such as the League of California Cities and the Police Chiefs Association also haven't helped HdL's reputation among MJ entrepreneurs.
Many businesses and legalization advocates have long viewed those organizations as die-hard political foes that have tried to maintain cannabis prohibition.
That distrust was exacerbated by HdL's hiring of a League of Cities lobbyist in 2018.
John Schroyer can be reached at johns@mjbizdaily.com