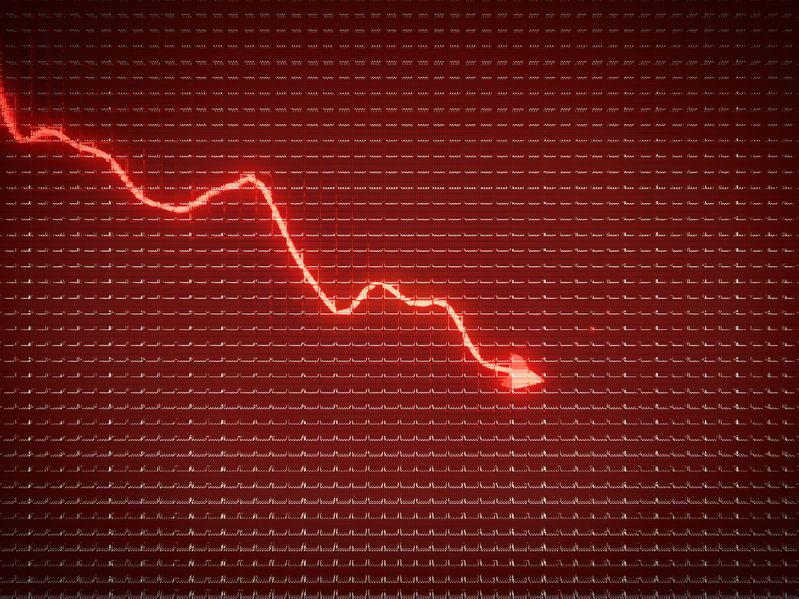 At one point, MassRoots was flying high, raising millions of dollars from investors and attempting to become the first cannabis company listed on the Nasdaq.
Over the course of 2017, however, the marijuana-centric social media network has nosedived and now finds itself in a precarious position.
Consider the following recent developments:
Last month, the company's board of directors abruptly fired CEO and founder Isaac Dietrich for undisclosed reasons.
A much-heralded $12 million stock deal to acquire the tech firm CannaRegs was scrapped just after Dietrich's ouster.
MassRoots saw its net loss for the first six months of the year skyrocket nearly fivefold from the same period a year earlier to hit $19.1 million, with much of that tied to a massive increase in stock-based compensation. Its revenues also tumbled by more than 50% during the first half of the year, coming in at $277,614.
MassRoots' stock, which trades on the over-the-counter markets under the ticker symbol MSRT, is down 80% this year.
The company has downsized its staff by at least two-thirds, with only a handful of full-time employees left.
It has burned through hundreds of thousands of dollars in cash this year. MassRoots had just $31,247 in cash as of June 30, down from $374,490 at the end of 2016, according to the last financial statement MassRoots filed with the Securities and Exchange Commission.
MassRoots has acknowledged it needs to scrape together additional money. In May, the company disclosed in its quarterly financial filing that it had to raise $5 million "to continue to fund operations." It's unclear if MassRoots has been able to reach that target.
All of that and more are now in the lap of Scott Kveton, who took over as MassRoots' CEO last month.

"(Kveton has) got his work cut out for him, because he has to look at how he's going to improve operations as well as figure out ways to find other sources of funding," said Matt Karnes, the founder of New York-based GreenWave Advisors.

"What they have to do is go back to their existing investors and maybe ask them to double down on their investments," he added. "I don't know how well that would be received. And how difficult it's going to be, with all this going on, to attract a new investor pool."

Karnes offered this conclusion: "It's like being on the Titanic and not being sure what leak to plug first."

Stock dropping

The company's shares closed Wednesday at a 52-week low of 21 cents, a drop of 4% for the day. Its stock was $1.03 at the end of 2016.

In an interview, Kveton acknowledged the company "has definitely trimmed down."

"We've definitely had a contraction from earlier this year," he told Marijuana Business Daily. "It was ultimately just right-sizing the business. That's been going on since long before I joined the company (in July)."

Looking ahead, he added: "Ultimately, at the end of the day, we're focused on building the company."

However, he declined to discuss the company's financial situation, and in the eyes of some close observers, MassRoots appears to be in serious trouble.

"Personally, I'm afraid for MassRoots," said Dustin Carter, a former sales executive at the company who left to work at Denver-based CannaRegs after Dietrich's ouster.

Carter said four other former MassRoots employees have also found a home at CannaRegs, which provides services that help marijuana companies stay on top of ever-changing industry regulations.

While CannaRegs has been on an apparent hiring spree, there's been no announcement of MassRoots bringing on new employees since the change in company leadership.

Carter said that before leaving MassRoots last month he had an "amicable" conversation with Kveton.

"He said to me, 'You've been a kick-ass employee … but there's nothing to sell at MassRoots currently,'" Carter said. "There wasn't much for everyone to do. There wasn't much to build. There wasn't much to sell."

In an interview Wednesday, former CEO Dietrich – who's also on the four-member board of the directors and still holds that position today – said the planned acquisition of CannaRegs was instrumental to the future of MassRoots and would have provided a significant boost to the firm's revenues.

He claims that his fellow board members helped sink the acquisition, though CannaRegs' CEO Amanda Ostrowitz previously said she was the one pulled the plug on the deal shortly after Dietrich was forced out.

"Had that acquisition gone through, it would have been extremely beneficial … for MassRoots' shareholders and given us significant exposure to the California market," Dietrich said.

He also said that MassRoots raised $2 million in the third quarter of 2017 while he was still CEO, but he's still concerned about the company's future.

MassRoots declined to comment on Dietrich's claims. However, some observers were critical of the CannaRegs deal, saying the purchase price was grossly inflated.

Dwindling head count

Carter, who said he visited the MassRoots office Wednesday, put the company's current full-time employee head count at four, including Kveton.

Kveton declined to specify the number of full-time employees. He did estimate that MassRoots now has around 10 employees.

That's down from at least 31, according to Yahoo Finance.

Dietrich said the company had 35 full-time employees at its peak but was down to 12 in October before his ouster.

"We had been reducing our employee count throughout the year to reduce the amount of money we were spending," Dietrich said.

"We were spending a considerable amount of money scaling our platform and developing new features. It was operational costs."

MassRoots also appears to have scaled back on expenses such as business conferences.

At a cannabis event in London last month, for instance, the company had a booth, but it appeared no one actually attended the conference to staff it.

More trouble looming?

Next week may shed some more light on MassRoots' financial situation.

Kveton wrote in an email to Marijuana Business Daily that the company's third-quarter financial filing – with details of the company's finances – is due to the SEC at that point.

Dietrich indicated to Marijuana Business Daily last week that more turmoil is in store for the company.

He said he's planning to call a shareholder vote "in the very near future" to try to remove the other three board members, who fired him as CEO.

"I don't know exactly what the next steps are, but I do know that the board's days are limited," Dietrich said.

"And quite frankly, they have stolen this company from the shareholders, and that is a very dangerous position for the board to be in."

MassRoots officials didn't comment on Dietrich's plans.

John Schroyer can be reached at [email protected]