Two former political figures in Delaware are battling each other for the state's sole dispensary license.
Mark Lally – the former director of Sussex County, who once ran the governor's executive protection unit – is being sued by former Lewes councilman A. Judson Bennett over a dispensary application.
Bennett says he hired Lally to help him secure a license, and that Lally covertly worked with another firm to secure his own license. Working with another group was a breach of their agreement, Bennett said.
Public health officials recently informed Lally that his company, First State Compassion Center, is the front runner to earn the license for the state's "pilot" dispensary.
Politically connected entrepreneurs have entered the licensing process for medical marijuana businesses in Massachusetts, Nevada and Illinois. The lawsuit in Delaware appears to mark the first time that former politicians have sued each other over a dispensary license.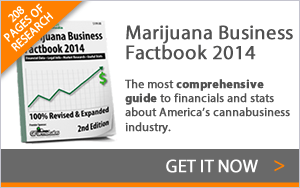 Delaware has been slow to establish its medical marijuana program, which was approved in 2011. Seven groups applied for dispensary licenses in 2013, however the state has yet to approve any of the applicants. The slow turnaround has led some advocates to accuse the state of purposely dragging its feet.
A judge has scheduled a hearing over the lawsuit.