Illinois Gov. J.B. Pritzker unveils a blueprint for recreational marijuana, lawsuits crop up in Florida around the state's dispensary caps, a conference in Denmark highlights the growing international MJ space – plus other important news from around the cannabis industry.
Recreational marijuana plan for Land of Lincoln
The governor of Illinois revealed a plan to legalize a recreational marijuana industry in the state. It would impose limits on the number of licenses and the size of cultivation operations.
The proposal laid out by Gov. J.B. Pritzker and agreed to by state lawmakers would grant licenses for craft growers, processors, stores and transporters – with a limit on how many operations an individual interest could own.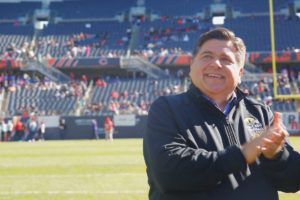 The plan also reviewed tax requirements and a social equity provision.
The proposal faces opposition. And it would have to pass what could prove a rocky legislative process before becoming law.
MJBizDaily takeaway: If the plan were to become law, the license caps would give MJ businesses that secure adult-use licenses a decent opportunity for success in a state with nearly 13 million people.
Existing medical marijuana companies will get the first crack at recreational sales – with an option to add another retail license – so those companies would have an edge.
Legal brouhaha over Florida MMJ dispensary caps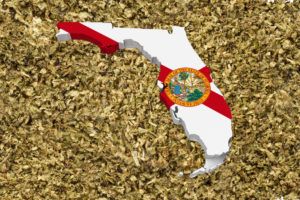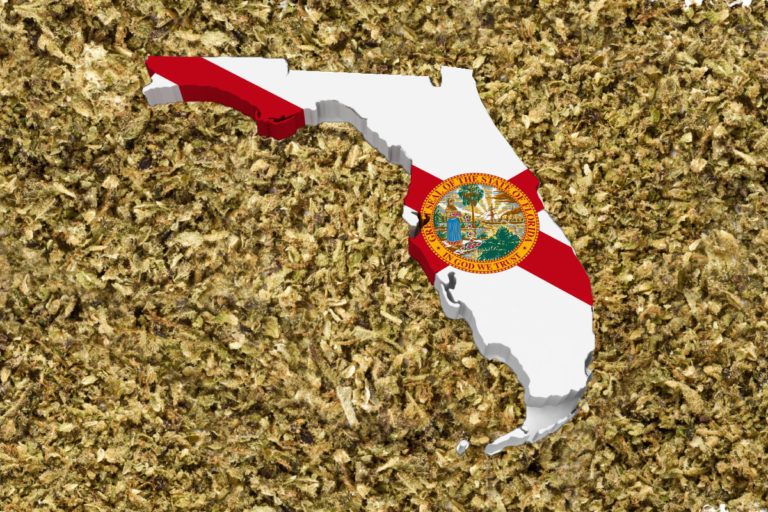 Cannabis operators Curaleaf and Surterra Wellness filed administrative complaints in Florida alleging the state gave competitor Trulieve an unfair advantage by allowing it to open more dispensaries than the current statutory cap of 35.
Trulieve had filed a lawsuit challenging the cap and was given the go-ahead to expand to 49 dispensaries. Now, Curaleaf and Surterra want the same treatment.
MJBizDaily takeaway: "Unfortunately, the lesson that all businesses will take from these suits – as well as from other suits that are related to the medical marijuana license application process – is that if a business wants to see changes in the system, or a business wants a license, then (they) must sue the state to achieve it," Sally Peebles, a cannabis attorney with Vicente Sederberg's Florida office, wrote in an email to Marijuana Business Daily.
The complaints filed by Curaleaf and Surterra could result in a judge giving all the state's medical marijuana operators the ability to open more retail shops up to a certain number, she added.
Peebles didn't speculate what that number could be but said market forces will eventually determine the number of dispensaries that open in Florida.
"An (operator) is not going to continue to open stores if they are not pulling in revenue to cover their costs," she wrote.
Europe's MMJ market takes center stage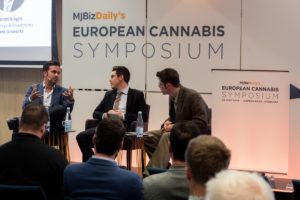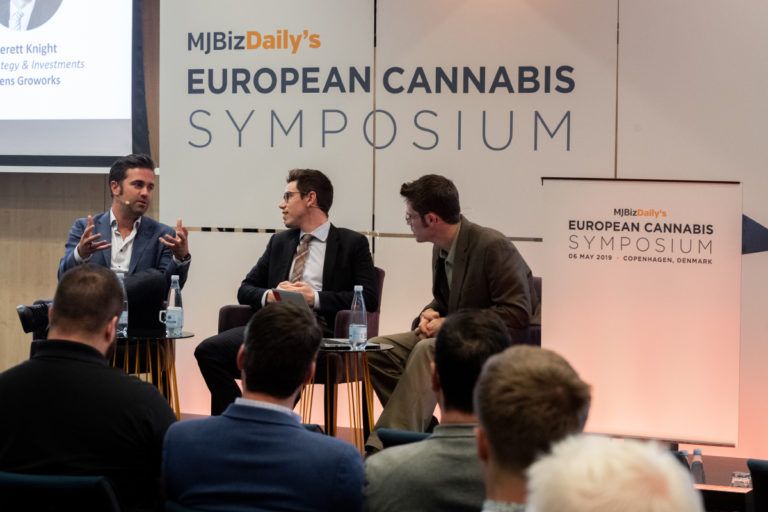 More than 400 people from 37 countries attended MJBizDaily's inaugural European Cannabis Symposium in Denmark, a country that's among the leaders in emerging medical marijuana business opportunities on the continent.
Nearly three-quarters of attendees represented countries outside North America, which underscores international cannabis companies' interest in scaling operations in Europe's expanding MJ market.
MJBizDaily takeaway: The European market presents a unique set of challenges that are different from those facing many other parts of the world, MJBizDaily international analyst Alfredo Pascual writes in "Medical Cannabis in Europe: The Markets and Opportunities," a free special report you can download here.
At the European Symposium, medical cannabis leaders discussed strategies for overcoming market challenges, including the importance of owning the supply chain as well as understanding standardization and Good Manufacturing Practice (GMP).
Can cannabis businesses file for bankruptcy?
The U.S. Court of Appeals for the Ninth Circuit denied a request by the Department of Justice to reject a bankruptcy filing by a Washington state landowner who leased property to a licensed marijuana grower.
This could signal a possible shift in how ancillary cannabis companies might use bankruptcy in the future.
The DOJ's U.S. Trustee Program, which is responsible for overseeing the administration of bankruptcy cases, argued that the landlord couldn't file a Chapter 11 repayment plan because he received money from a cannabis firm. Marijuana is not legal under federal law.
However, the appeals court disagreed.
MJBizDaily takeaway: In states with more mature marijuana markets such as Washington, many smaller cannabis farmers are failing because of falling wholesale cannabis prices.
Industry watchers predict more MJ companies will go belly up as the weaker players bow out.
Consequently, bankruptcy protection and who can use it will become more pressing for many marijuana business owners.
MMJ steps forward – and backward
Arkansas dispensaries are poised to start selling medical marijuana, while Louisiana continues to struggle to launch its program.
Doctors Orders RX of Hot Springs, Arkansas, received final approval to open its doors, and Green Springs Medical Dispensary, also in Hot Springs, is expected to receive a final OK as soon as May 10.
Both dispensaries could open their doors next week, according to a state official.
Meanwhile, in Louisiana, a contentious relationship between state regulators and the Louisiana State University-GB Sciences partnership has helped stall the launch of the state's MMJ program.
MJBizDaily takeaway: Both Arkansas and Louisiana have heavily regulated MMJ programs that cannabis businesses and patients have widely criticized as being too slow to get off the ground.
But Arkansas has offered the best business potential, with more licensing opportunities than in Louisiana.
Michigan regulator makes impact
The newly established Michigan Marijuana Regulatory Agency made its mark in regulating the state's cannabis industry.
The agency said medical cannabis dispensaries no longer can buy products directly from caregivers.
MJBizDaily takeaway: Longtime activist Rick Thompson, a principal in the Michigan Cannabis Business Development Group, said the state's previous licensing board was "widely viewed as an impediment" and he expects the new agency to streamline the process and issue licenses at a faster rate.
Only 79 dispensary licenses have been issued and activated so far, and Thompson said that low number has resulted in "pretty poor coverage" in a state so vast.
Even more problematic, he said, is that prices are so high under the stricter regulations that many patients have gone back to the illicit market.