A recent outbreak of pulmonary illnesses tied to electronic vaping devices has reportedly caused five deaths and sickened 450 people, but state-legal cannabis retailers across the United States have not yet been hit by a serious downturn in vaporizer cartridge sales as a result of public panic.
Many retailers are, however, proactively trying to get in front of the situation before there's a massive public backlash by communicating to consumers that their vape products are clean, lab-tested and safe for use, according to several sources who spoke with Marijuana Business Daily on Monday.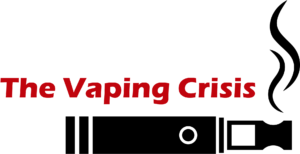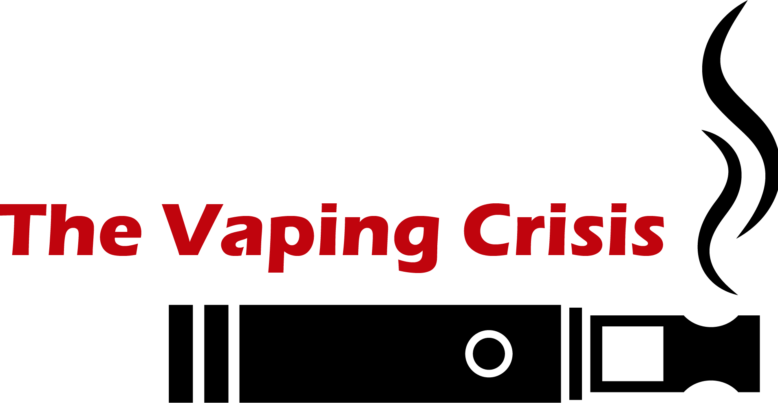 Several retailers also reported they are focusing on consumer education, the central message being that their products are uncut with additives such as vitamin E acetate, an agent that some authorities have been investigating as a possible cause of the outbreak.
Here's the latest on the situation:
The outbreak had some in the marijuana industry suggesting late last week that at least a temporary drop in sales could occur for products such as disposable vape cartridges.
However, several retailers told MJBizDaily they haven't pulled any vape cartridge products off shelves or yet seen any big downturn in sales because of the illnesses.
The retailers said that's because they already were selling only vape cartridges they know are pure and uncut, and therefore safe for consumers to use.
Confidence in licensed products
"It's definitely a little bit concerning," Mike Anton, one of the founders and owners of TruMed, a medical marijuana retailer in Phoenix, said of the illness trend.
"Until we hear further clarification on what might be causing it, we'll continue to sell them, but we lab-test everything we sell, so we're pretty confident in the products we carry on our shelves."
Kimberly Cargile, CEO of A Therapeutic Alternative in Sacramento, California, said she also hasn't had to pull any products because she is confident the vape cartridges she sells are clean and don't contain any potentially toxic cutting agents.
"We've had policies in place since (vaping became a trend) to only accept pure cannabis oil," Cargile said. "We don't accept or sell any vape products that are cut with propylene glycol or vitamin E or coconut oil or have any additives or flavoring at all."
Assuring customers through social media
Plenty of MJ businesses have been trying to cut short any public hysteria over the outbreak by posting information on social media about the vape products they carry, which are generally lab-tested and uncut with potentially dangerous additives.
"It's been in the news … so people are concerned. And we're encouraging people, if they are concerned, to choose other products – other ways of consuming cannabis," Cargile said.
Multistate operator Cresco Labs, which has 22 operational cannabis stores in 11 states, also has not had to pull any products off its shelves, company spokesman Jason Erkes said.
But Cresco decided on Friday to publish more information on both Facebook and Instagram, writing that it's "deeply concerned" about the outbreak of illnesses. The company also tried to reassure customers.
"We do not use vitamin E acetate as an additive in any vape products, nor do we use cutting agents such as polyethylene glycol, propylene glycol, vegetable glycerin or medium chain triglycerides, which are used by many vape manufacturers," the company told consumers.
The response from customers, Erkes noted, was positively "overwhelming."
"We wanted to take a proactive approach," he said.
"We haven't been receiving a lot of questions from patients or consumers, but people are counting on our products as medicine in many parts around the country, and we feel they deserve to know what's in these products."
Erkes said Cresco began disseminating information about the vape products it sells on Friday night, and since then, those posts have become "the most-trafficked social media posts we've ever had as a company."
Double-checking cannabis oil
Peter Marcus, communications director for Colorado-based Terrapin Care Station – which also has a retail footprint in Pennsylvania – said his company hasn't pulled any products off shelves or seen a major downturn in vape cartridge sales, for similar reasons: The company ensures that the cannabis oil in every vape product it sells is pure, uncut marijuana.
"We're not worried, because we're fortunate to be a legal, licensed marijuana company that works within (a regulated environment) that prevents products like this from hitting the market," Marcus said, adding that the company has heard "almost nothing" from consumers who may have worries about the vaping illness outbreak.
"When you have regulatory boards having oversight for products that hit the market, you're not going to end up with bootleg, cut vape cartridges that have the potential to cause harm," Marcus said.
"The way I'm looking at it is, this is yet another example that strengthens the case for federal standards."
Terrapin, like Cresco and others, has also been active on social media regarding the outbreak, re-emphasizing with customers that the vape cartridges it sells are pure cannabis oil minus any extra additives.
"Our vaporizer cartridges are always 100% cannabis derived. No cutting agents, no additives, no vitamin E. Just cannabis distillate and cannabis derived terpenes," Terrapin wrote on its Facebook account on Sept. 6.
Morgan Fox, spokesman for the National Cannabis Industry Association, said the organization had heard concerns from its retail members about possible business impacts from the outbreak and resulting headlines nationwide, but said he thinks most news stories have been clear that the problem is most likely caused by the illegal underground market and not state-legal marijuana companies.
"We're definitely hearing concern from members, and I think that's partially driven by legitimate concern for cannabis consumers and their health, but also a potential worry that the public's fear will not necessarily recognize that these illnesses are being caused almost entirely by illicit, unregulated market products," Fox said.
"Luckily, most of the coverage I've seen so far has been very clear to point out that regulated, state-legal cannabis products are not at fault here. But I think it's going to create an impetus for regulated producers to really make sure that consumers know that their products are as safe as possible and regulated and tested."
For more of Marijuana Business Daily's ongoing coverage of the vaping crisis, click here.
John Schroyer can be reached at johns@mjbizdaily.com.