A New Mexico appeals court has ruled that an automobile shop and its insurer must reimburse an employee for the costs of medical marijuana to treat pain resulting from an on-the-job injury.
The decision could set a legal precedent in New Mexico, clearing the way for other patients to get MMJ covered under workers' compensation insurance. That could boost the market for dispensaries, as these patients could afford to purchase more cannabis.
It also could help efforts in other states to get insurance companies to cover medical marijuana.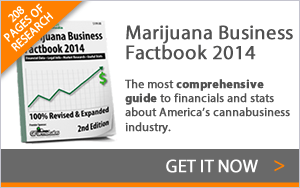 The case revolves around Gregory Vialpando, who was severely injured while on the job in 2000. Last year, he applied to have his medical marijuana costs approved by workers' compensation after he was certified for the state's medical marijuana program.
A judge determined that medical marijuana was "reasonable and necessary care." Vialpando's employer and its insurer appealed the decision and argued that they would be forced to violate federal law by paying for medical marijuana.
The appeals court, however, sided with Vialpando, saying that the insurer did not cite a specific federal law that it would violate by reimbursing the costs of medical marijuana.