For many voters, a key selling point of recreational cannabis legalization is the possible tax windfall from the sale of cannabis and related products.
At least two cities in Oregon are taking action now, weeks before the results of the state vote on marijuana legalization, in the hopes of securing such a windfall for their own municipalities.
Under Measure 91, only the state has the authority to tax marijuana.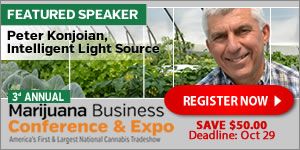 By acting now, however, the community of Hillsboro – in the suburbs of Portland – and Ashland near the California border both hope to have their local marijuana tax grandfathered in, should the measure pass.
Ashland has already completed its measure and established the additional tax. Hillsboro's city council will vote next week on a similar proposal.
While the cities might benefit financially, they also risk encouraging marijuana businesses to establish in other locations.