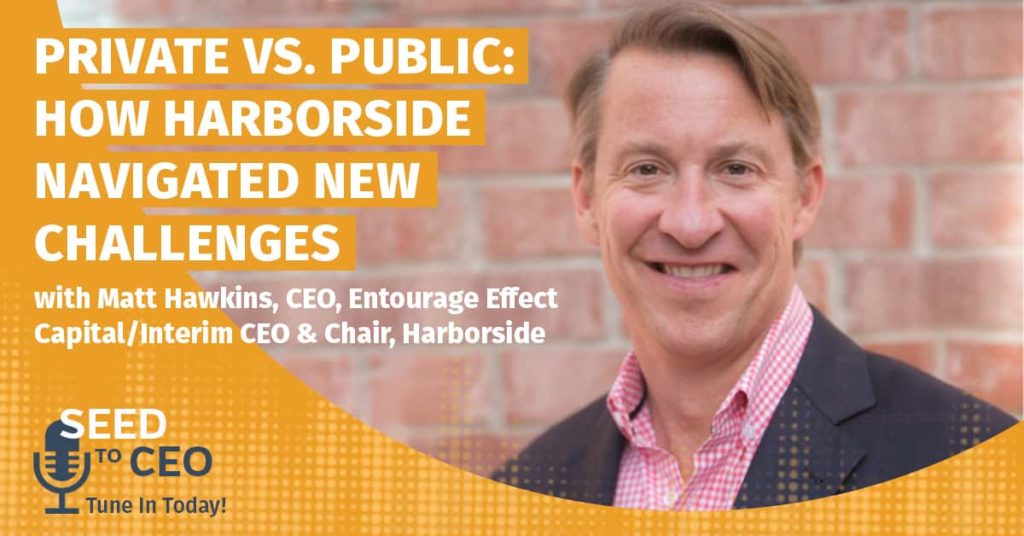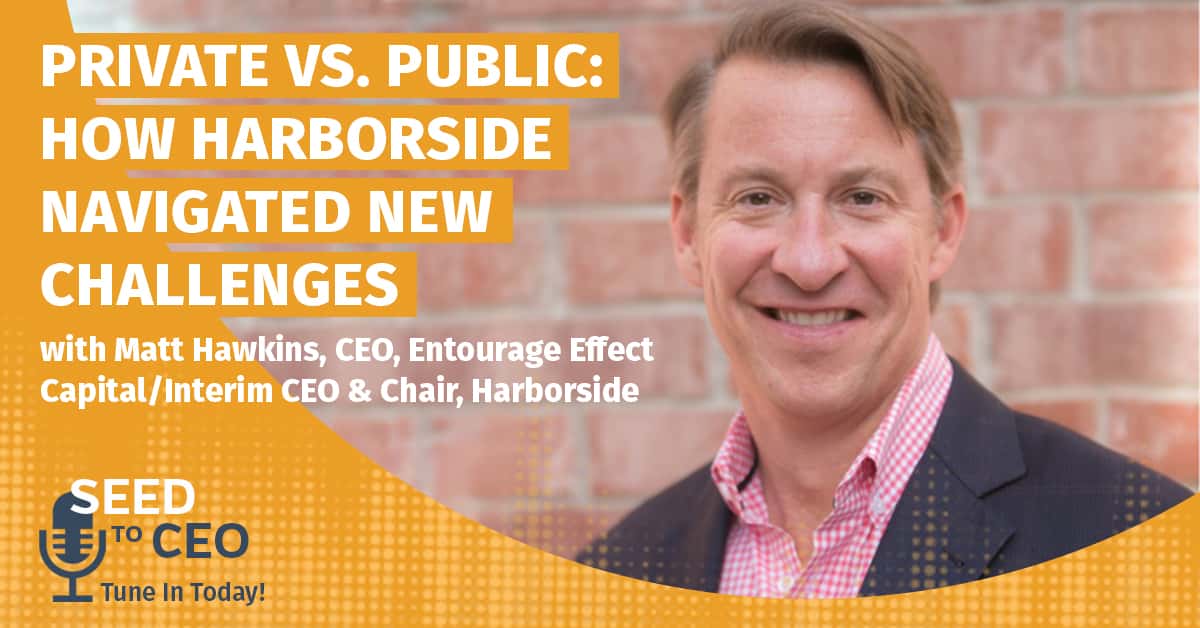 Oakland, California-based Harborside is one of the oldest cannabis dispensaries in the U.S. But when the company went public a few years ago, it had to adapt to some new challenges – and new challengers. In 2020, for example, a group of disgruntled shareholders challenged leadership and ultimately overturned the board of directors. In this episode, Matt Hawkins, Harborside's chair and interim CEO, talks about how the company faced the new challenges and laid the groundwork for future growth.
Matt shares:
The different challenges that private and public companies face.
Why going public isn't always the best option for companies.
Steps Harborside has taken to become a fully vertically integrated platform cannabis company in California.
How to navigate the complex regulatory environment in California.
Who is Matt Hawkins?
Matt Hawkins currently wears several hats. He is the founder and CEO of Entourage Effect Capital (formerly Cresco Capital Partners), a cannabis-focused private investment firm, and he also serves as chair and interim CEO of Harborside, one of the most iconic businesses in the marijuana industry.
Before Cresco, Matt was a partner and president of a private real estate investment company that acquired real estate-owned and nonperforming loans from banks and financial institutions across the country. He was also co-founder of San Jacinto Partners, a fund focused on the bulk acquisition of single-family residential assets. He got into cannabis early, after seeing opportunities related to real estate in Denver.