Two cities in Washington State can prohibit cannabis businesses, just not for the reasons they have stated.
That's the position of the state's attorney general, who is looking to get involved in lawsuits tied to the bans.
The lawsuits challenge moves by Wenatchee and Fife to bar recreational cannabis businesses on the basis that marijuana is illegal federally.
The state's attorney general, Bob Ferguson, has asked the courts that his office be allowed to intervene in the lawsuits.
If permitted, Washington officials would reportedly back the general legality of bans, saying that I-502 – the state law allowing recreational sales of cannabis products to adults – allows municipalities to take such actions.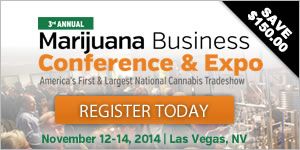 However, they would also argue that linking a ban to the federal prohibition of marijuana is not a permissible reason under state law.
Washington leaders worry that a court ruling in favor of federal laws over the state's marijuana legislation would undermine I-502 and have many unintended consequences.