Washington State is warning dozens of applicants for recreational marijuana business licenses that their chance at a permit may be canceled unless they make an appointment within 60 days with a licensing inspector, as well as provide information for criminal and financial background checks.
The state's Liquor Control Board began sending out the notices on Wednesday to 56 would-be retailers around the state who initially won permission via lotteries in April to pursue opening a recreational marijuana shop, but apparently, none of those 56 have taken any steps since then to finalize the licensing process.
Any canceled applications would provide an opening for cannabis entrepreneurs who weren't so lucky in April's lottery.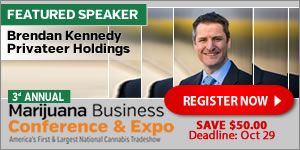 A spokeswoman for the board told The Associated Press that the lack of follow through could be due to any number of factors, such as not being able to find a suitable location for a shop, or that the lottery winners intended to sell their right to a business license and walk away with a profit. Under state law, however, licenses can only be sold or transferred once it has been fully awarded.
While many states prefer lottery systems to award licenses, the approach is rife with difficulties such as this one. Last week, cultivation farms in Florida filed a pre-emptive lawsuit against the plan to award licenses via lottery instead of to the most qualified applicants.