Merger and acquisition activity in the cannabis industry through the first three weeks of March is far outpacing that of the same period last year.

M&A deals closed by publicly traded companies were essentially the same year-over-year (53 in 2019 versus 50 in 2018), but private company deals clocked in at 33 so far this year, compared with just eight for the same period in 2018.

Advertisement

This weekly series from Marijuana Business Daily and Viridian Capital Advisors provides the latest data on cannabis investment activity and M&A, along with key takeaways, analysis and trends based on recent market moves.

The data below, provided by Viridian Capital Advisors, is through the week ended March 22.

For more analysis and in-depth looks at the investment trends and deals driving the cannabis industry forward, sign up for our new premium subscription service, Investor Intelligence.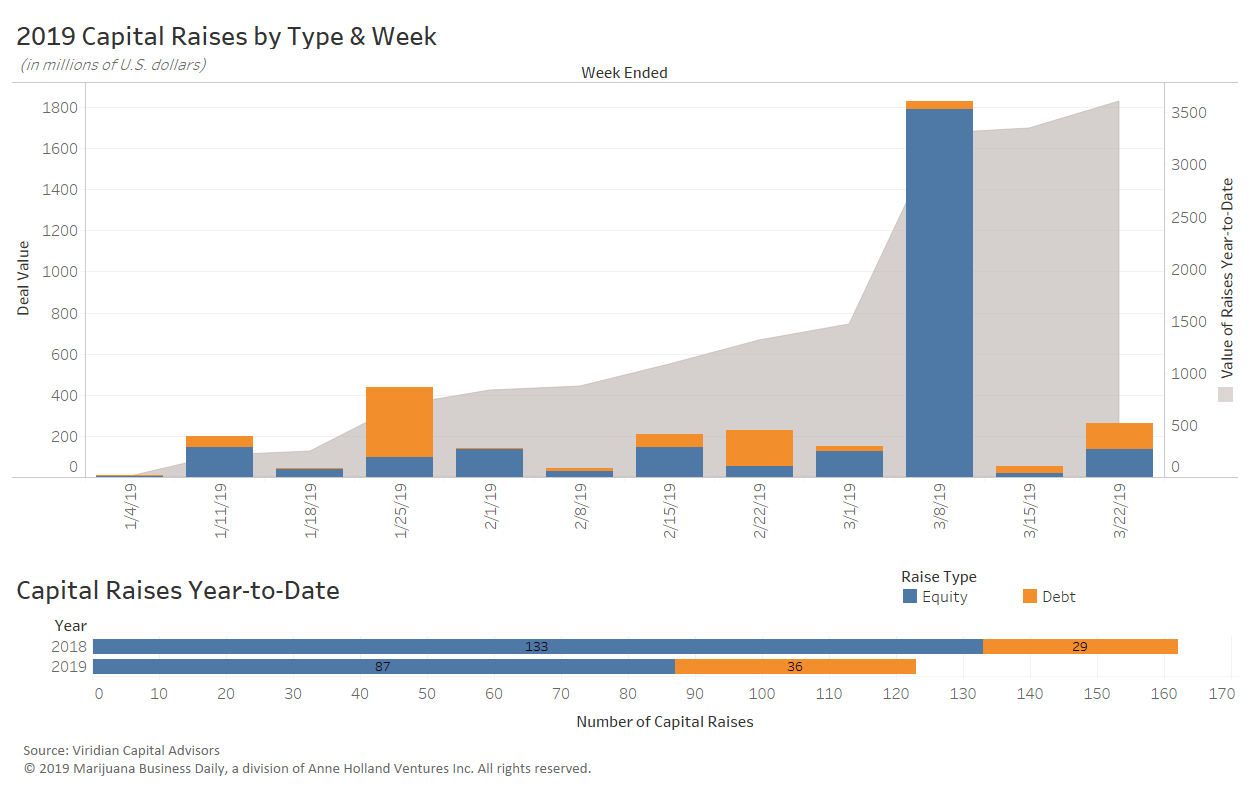 Top raises closed last week included:
Cansortium, a Miami-based vertically integrated cannabis company, raised more than $56 million ahead of its initial public offering on the Canadian Securities Exchange. The proceeds will be used to expand the company's operations in Florida, Michigan, Pennsylvania, Texas, Puerto Rico, Canada and Colombia, as well as for repayment of debt and general working capital purposes.
Minneapolis-based Vireo Health closed on a private equity placement worth $51.4 million. The deal was made in conjunction with the company's reverse takeover of Darien Business Development Corp., which allowed Vireo to begin trading on the Canadian Securities Exchange on March 20 under the ticker symbol VREO.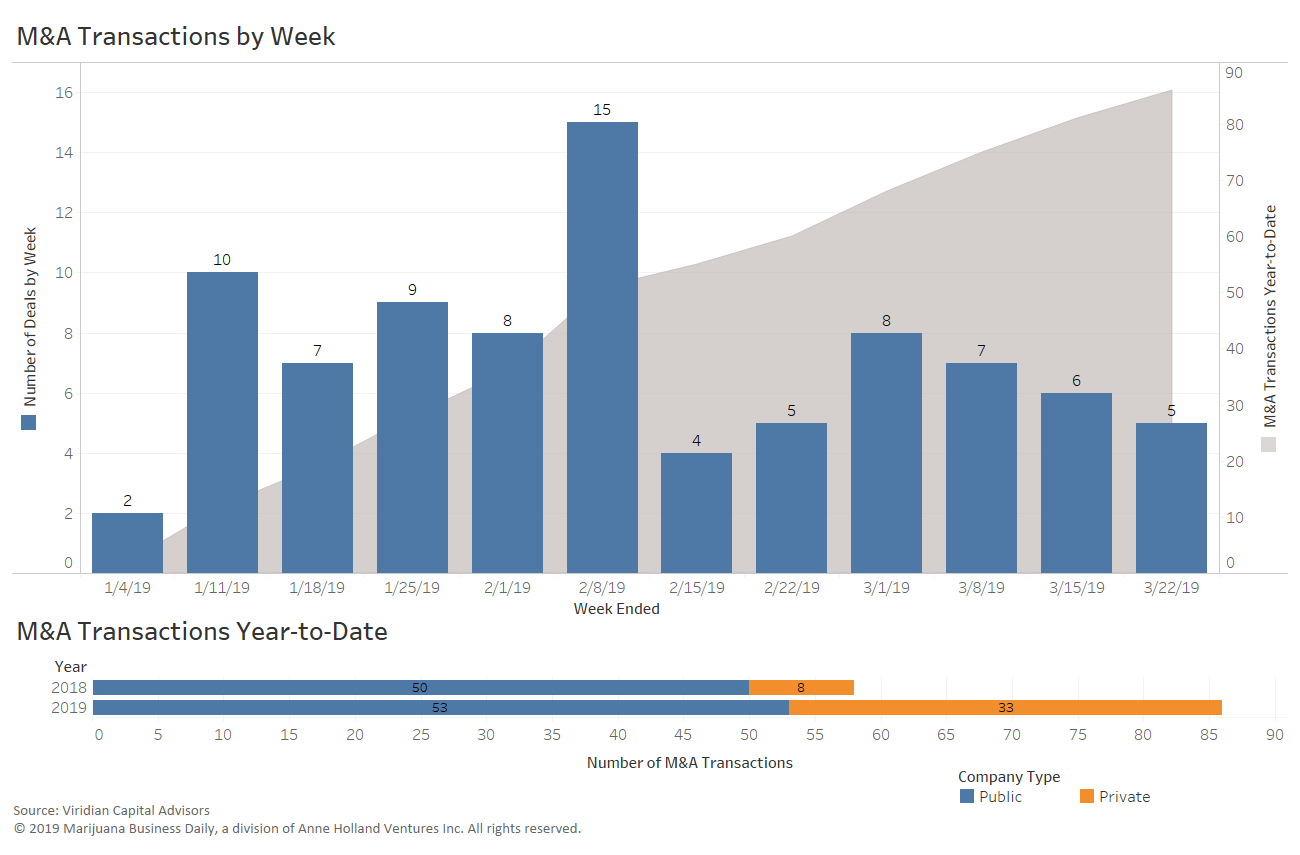 Top M&A deals closed last week:
Most of the completed mergers and acquisitions of the past week were reverse takeovers (RTOs), as more private companies sought access to public markets in Canada.
Infused product and extract companies Nextleaf and Orchid Solutions took this step via RTOs with Legion Metals and Earny Resources, respectively.
Ontario-based Canopy Growth acquired private hemp producer AgriNextUSA. The cash-only deal, described by Canopy as not material, was the latest move by a Canadian giant to dip a toe into the U.S. hemp market this year. Canopy trades on the New York Stock Exchange under the ticker symbol CGC and on the Toronto Stock Exchange as WEED.
Viridian Capital Advisors is a financial and strategic advisory firm that provides investment banking, M&A, corporate development and investor relations services to emerging growth companies and qualified investors in the cannabis sector.