Canopy Growth's board sacks CEO Bruce Linton, New Jersey boosts number of medical marijuana business licenses, the U.S. Supreme Court declines to hear a 280E marijuana tax case – plus other important news from around the industry.
Linton out as Canopy faces pressure from Constellation
Bruce Linton, CEO and chairman of Canada's Canopy Growth, the largest cannabis company in the world, was ousted after increasing pressure from shareholder Constellation Brands to improve its financial performance.
While technically the co-CEO, Linton was the face of Canopy, and he took the fall after Constellation CEO Bill Newlands voiced displeasure in a recent earnings call about Canopy's performance and its inability to stem mounting losses. Constellation owns a 38% stake in Canopy.
MJBizDaily
takeaway:
The surprise move
may give pause
to cannabis companies seeking similar tie-ups with big industry.
Most big North American cannabis companies continue to be at least a year or two out from consistent profitability, and Linton's firing may put a brake on potential deals with consumer packaged groups (CPG) giants.
Big week for New Jersey MMJ industry
The New Jersey Department of Health announced it will issue 24 additional medical marijuana licenses, including five cultivation, 15 dispensary and four vertically integrated permits.
The state previously issued a total of 12 vertically integrated permits in two licensing rounds, but only six are currently in operation.
A day after the health department unveiled its plans, Gov. Phil Murphy signed an MMJ expansion bill that will phase out the state's 6.625% sales tax, increase the number of licenses and expand the types of health providers who can recommend MMJ to patients.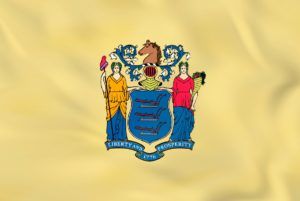 MJBizDaily takeaway: The new licensing round offers significant business opportunities to enter the fast-growing New Jersey medical marijuana market.
But cannabis attorneys say potential applicants are very disappointed that the state cut the number of available licenses sharply from the 108 initially announced.
In addition, noted New Jersey cannabis attorney Rob DiPisa, no individual processing licenses are available. So, an applicant "might need to combine with other people" to try to win one of the four vertically integrated licenses that will be offered.
280E marijuana tax case disappointment
Cannabis businesses continue to argue for tax equity in the courts, with little to show for it.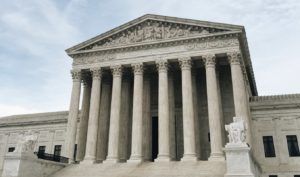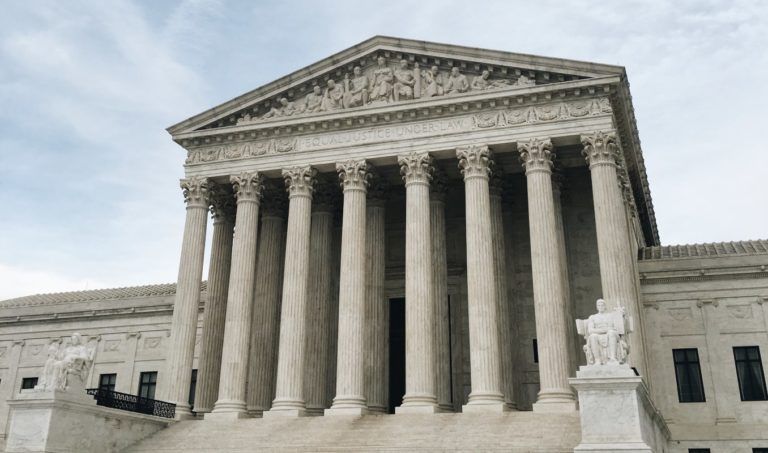 The U.S. Supreme Court declined to hear a petition challenging the onerous 280E federal tax code provisions.
Alpenglow Botanicals, a Colorado medical cannabis dispensary, argued that 280E doesn't empower the Internal Revenue Service to decide whether a business has violated federal criminal drug laws.
The government and lower courts ruled that Alpenglow's owners don't qualify for ordinary business tax deductions because they operate an enterprise that runs afoul of the nation's drug laws.
MJBizDaily takeaway: Tax equity for cannabis businesses is likely to come only from federal legislative reform, not from U.S. courts.
Maine to start sales; West Virginia delayed
Two long-delayed marijuana markets are facing opposite outcomes regarding when sales likely will kick off.
In Maine, would-be marijuana merchants have waited since 2016 to begin recreational cannabis sales, and West Virginia legalized sales of medical marijuana through the Legislature in April 2017.
MJBizDaily takeaway: For Mainers, the finish line for the first day of sales is in sight.
Adult-use MJ commerce is expected to begin in March 2020, after Gov. Janet Mills signed a bill containing regulations recently approved by the state's lawmakers.
In West Virginia, medical marijuana business owners will have to remain patient: It could be as long as three years before sales begin.
The West Virginia health department's top spokesman told Marijuana Business Daily the "primary cause" behind the projected two- to three-year delay is concern over the ability of MMJ companies to secure banking services.
California approves bill to extend provisional permits, curtail illicit cannabis firms
The California Legislature approved – and Gov. Gavin Newsom signed into law – a marijuana regulatory package that includes both an extension for provisional business licenses and a new tool for regulators to crack down on unlicensed growers and retailers.
MJBizDaily takeaway: The measure, Assembly Bill 97, was a political victory for some in the cannabis industry because it gives more leeway to operators waiting on their annual business licenses to keep running their companies under provisional permits – for up to two years.
But it was also months in the works, and many companies were running on temporary licenses that expired and then faced a hard choice: Suspend operations or keep going while risking penalization by state regulators.
The bill also was a replacement for an earlier measure, Senate Bill 67, that attempted to fix the licensing crisis earlier this year, because thousands of temporary licenses began expiring, leaving those companies with no legal means of doing business.
In addition, AB-97 authorized a $30,000-a-day civil fine that regulators can use against illicit operators, in hopes of curbing underground marijuana businesses.