The Oregon Health Authority has levied significant fines on noncompliant dispensaries and has proposed revoking the license of one establishment. At least nine other nonlicensed dispensaries have also been ordered to close.
The moves come in the wake of inspections that led to closures of two licensed dispensaries in August. The department has overseen regulation of dispensaries in the state since March.
Portland Compassionate Caregivers will be allowed to reopen after an inspection now that its owner paid $6,500 in fines. The dispensary will also be subject to six months of enhanced oversight.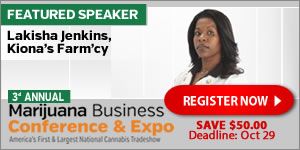 A second Portland establishment, Marijuana Dispensaries, has been notified that its license is under threat of revocation. It has also been levied civil penalties totaling almost $30,000.
The nine unlicensed businesses are subject to penalties of $500 per day of illegal operation.