Edibles manufacturers in Colorado are aggressively boosting production to meet overwhelming demand for infused candies, sodas and other goodies in the recreational cannabis market.
Some companies are increasing their current space, while others are expanding into larger facilities faster than they previously planned.
Medically Correct, which makes the popular Incredibles brand of chocolate bars, is moving from a 1,200-square-foot kitchen to one with more than six times the space.
But even that might be too small.
"We're bursting at the seams," Medically Correct co-owner Bob Eschino told the Denver Post. "Now we think we've already outgrown this (new space) before we've even started. There are other products we want to do but can't come out with because we can't even keep up with demand for chocolate."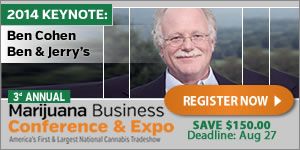 Dixie Elixirs is moving into a new 47,000-square-foot production facility four times the size of its previous factory, and several other infused products companies are adding new space.
One Denver recreational marijuana shop downtown told the Post that infused products make up about half its sales. The store has to restock edibles every week to keep up with demand.