The breakneck pace of completed mergers and acquisitions in the marijuana industry may be coming to an end.

Deal activity was down significantly in September versus a year ago – only 16 this year compared with 29 in 2018.

The amount of deals in the first nine months of 2019, however, was still ahead of 2018 – 278 versus 242.

Advertisement

Cultivation and retail remained the prime mover behind M&A activity in September.

This monthly series from Marijuana Business Daily and Viridian Capital Advisors provides the latest data on cannabis investment activity and M&A, along with key takeaways, analysis and trends based on recent market moves.

The data below is through the week ended Oct. 4.

For more analysis and in-depth looks at the investment trends and deals driving the cannabis industry forward, sign up for our new premium subscription service, Investor Intelligence.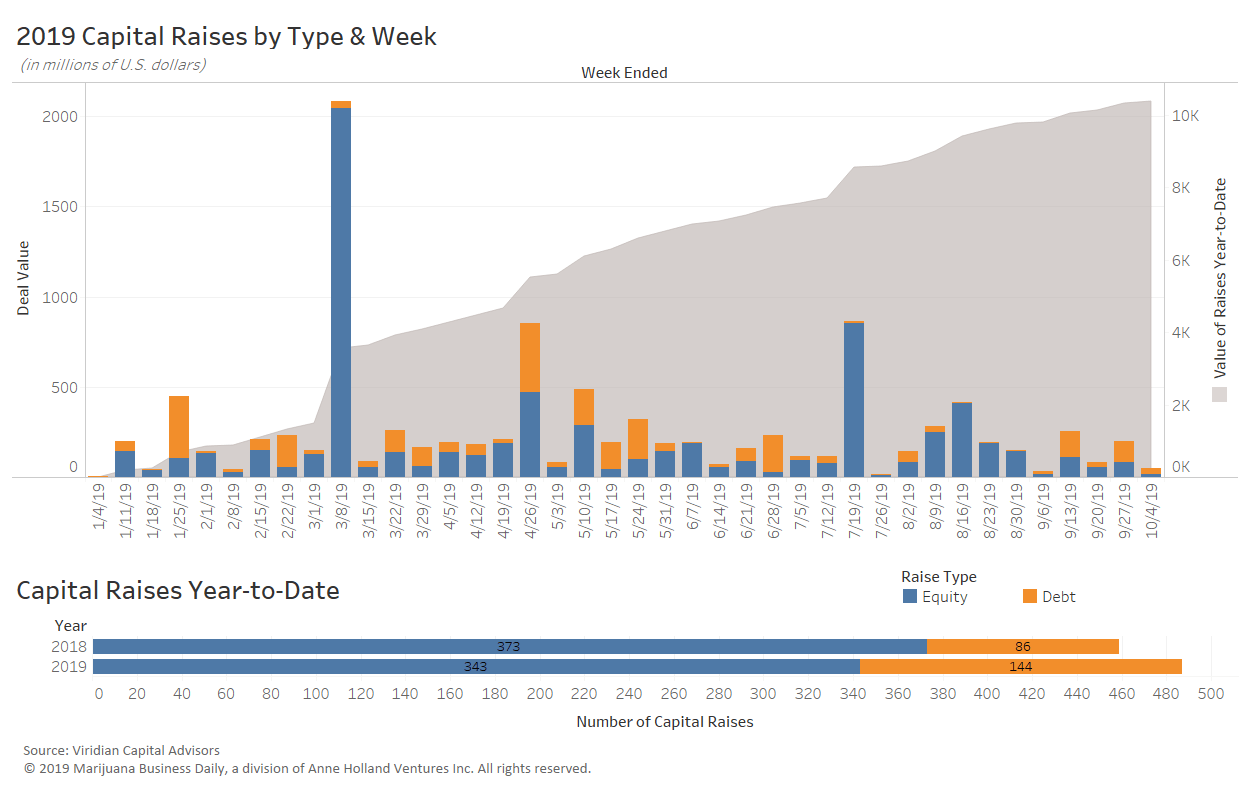 Total volume of raises slows in September
While the number of raises in September 2019 was up over the same month in 2018 – 53 capital raises versus 43 – the total amount raised was actually down.
In September 2018, the average raise was $14.7 million for an overall total of $630.4 million. This year, September's average was $11.3 million for an overall figure of $599.1 million.
That is a different profile from the previous month, when the average size of each raise was nearly triple the previous year's amount, resulting in an overall total of $972.8 million raised versus $369.3 million in August 2018.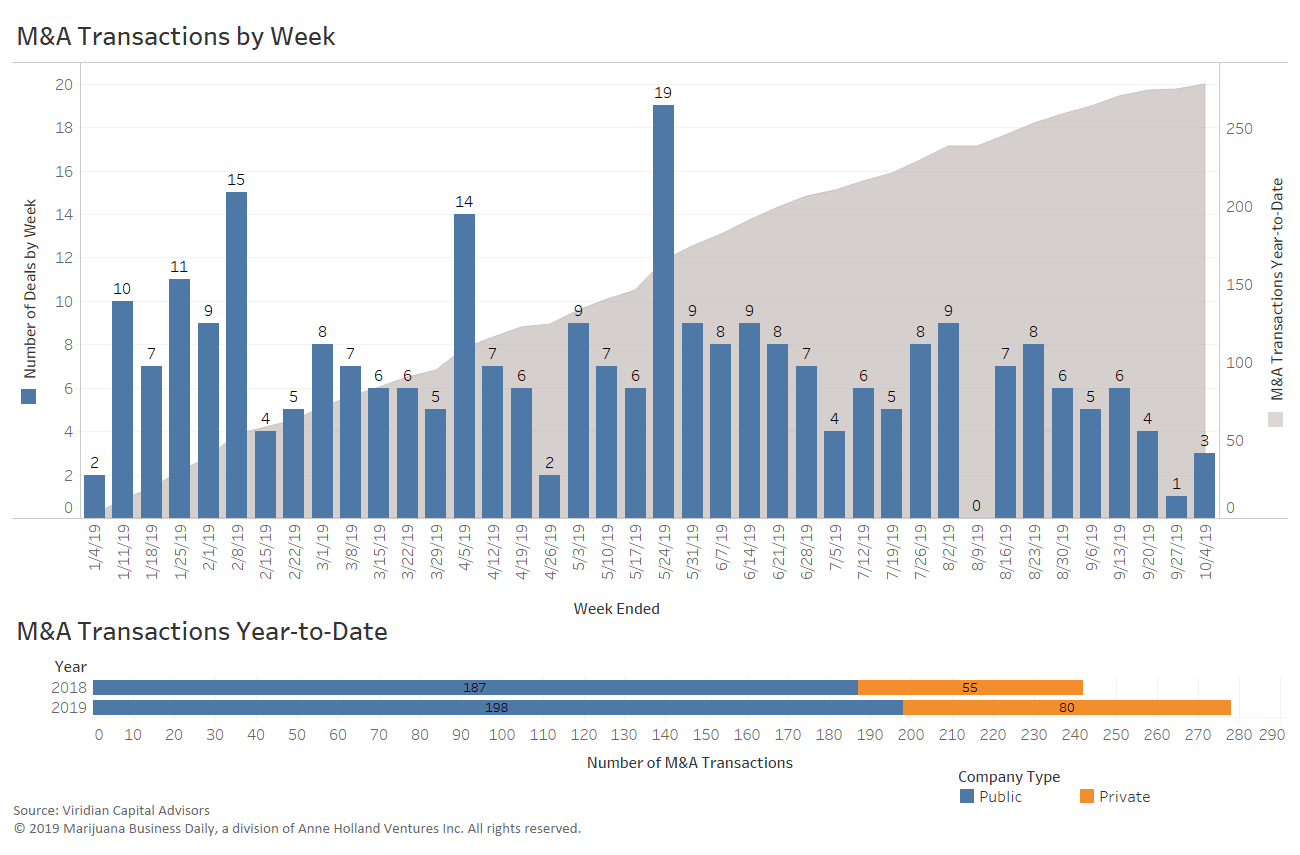 Cultivation and retail dominates even in slower M&A; infused products strong
As noted, cultivation and retail continued to be the driving force behind completed M&A deals this past month even as the overall volume slowed.
Exactly half the closed deals in September involved buyers in that sector.
This is broadly in line with the trend for the first nine months of 2019, when 131 buyers in cultivation and retail have been responsible for a total of 278 closed deals.
The infused products and extracts segment accounted for five of the 16 completed M&A deals in September 2019.
Viridian Capital Advisors is a financial and strategic advisory firm that provides investment banking, M&A, corporate development and investor relations services to emerging growth companies and qualified investors in the cannabis sector.