Security at medical marijuana retail facilities is back in the spotlight after a fatal shooting at a dispensary in Los Angeles Wednesday afternoon.
An armed guard at a dispensary in Los Angeles returned fire on robbers, which killed one of the perpetrators, police said.
Wednesday's violence marks the third fatal shooting for Southern California's medical marijuana industry this year.
The incident highlight the need for security at medical marijuana establishments. Criminals are now aware that the businesses cannot open bank accounts and often have large sums of cash on hand, in addition to the inventory of the shop.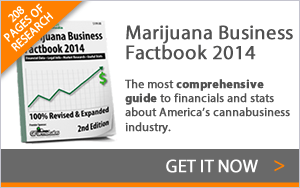 Security experts are divided on whether to hire armed guards at dispensaries, however. Some believe the mere presence of an armed guard deters would-be criminals. Others point out that shootouts only occur when armed security is present, and that violence scares away customers and sullies the industry.
In April, three armed robbers targeted a dispensary in San Diego, and the ensuing shootout with an armed security guard left one of the criminals dead. In May, a man was fatally shot inside a Koreatown dispensary during an attempted robbery.