The patchwork of local laws governing edibles in Arizona has created an uneasy business climate for manufacturers. And at least one company is so worried about legal repercussions that it is ending its edibles business line.
Phoenix-based Bloom Dispensaries notified its retail partners that it is halting production of edible products. The company distributes edibles to around 20 different dispensaries across the state, supplying its own MMJ centers as well.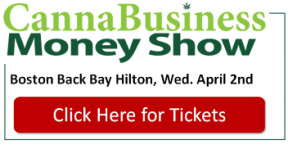 In a letter, Bloom's management cited the differences in local laws for its decision to stop.
"The Arizona Medical Marijuana Act specifically allows patients to have edible products, but many jurisdictions presently take the position that the criminal code does not allow for the possession, or production of edibles and concentrates," the letter said.
Marijuana edibles, concentrates and extracts fall into a gray area in Arizona's 2010 medical marijuana law. Some local governments have indicated that the state's criminal laws do not allow the products to be sold at dispensaries. And the state's Health Services Director said Arizona criminal laws use different definitions for marijuana products, and that the 2010 medical marijuana law does not address edibles and concentrates.
The American Civil Liberties Union filed a lawsuit in October, 2013, arguing that dispensaries should be allowed to sell edibles, concentrates and extracts. The case has not been ruled on yet.