The fate of Washington State's medical marijuana businesses remains a big question mark after lawmakers sunk a bill that would have folded the MMJ industry into the new recreational program.
The measure died in the state's legislature last week over wrangling on whether the state should divert marijuana-related tax revenues to cities and counties.
The bill would have established a patient registry and given dispensaries until the fall of next year to secure a business license under its new recreational marijuana program. Those that were unable to get a license would have to close at that time. The measure also would have lowered the amount of cannabis a patient could grow and possess.
With that measure off the table, it's unclear what's in store for existing marijuana businesses in Washington. They could theoretically continue operating in an unregulated market.
U.S. Attorney Jenny Durkan noted last week that all medical cannabis dispensaries in Washington are illegal. But she indicated that the feds would mainly target centers that violate any of the eight enforcement priorities outlined by the U.S. Department of Justice last year, including diverting marijuana to other states, participating in organized crime and supplying minors.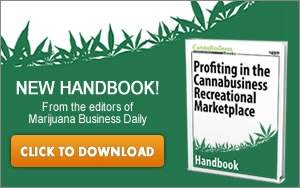 Still, her comments were somewhat vague, and it's unclear how the government will handle unregulated dispensaries and collective gardens in general going forward.
Some state lawmakers said it's not too late for a quick fix, but the clock is certainly ticking. Washington is in the process of awarding cultivation and retail stores licenses. The first recreational marijuana sales could begin in the summer.