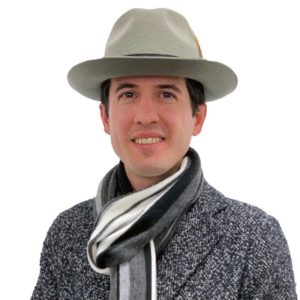 For entrepreneurs and investors interested in European medical cannabis markets, a new report from Marijuana Business Daily provides a realistic snapshot of current opportunities and how future demand could evolve.
The report – "Medical Cannabis in Europe: The Markets & Opportunities" – was written by MJBizDaily's international analyst, Alfredo Pascual.
For businesses to make forecasts with any semblance of certainty, Pascual said it is more important than ever to first get a clear, accurate picture of what is happening now.
"It's the first report that estimates for the year 2018 how much was sold in each relevant country, the types of products, how these were distributed and where they were produced," Pascual said.
Only three countries in Europe – Germany, Italy and the Netherlands – had meaningful sales of medical cannabis that year, according to the report.
Year-over-year sales doubled in Europe from 2017 to 2018, underpinned by strong demand in Germany and Italy, though the number of MMJ prescriptions decreased in the Netherlands in that time.
Other countries in the European Union took steps in the right direction, either advancing legislation or introducing (or improving) regulations.
Tracking the regulatory progress of these markets is important because it takes years to develop a functional medical cannabis industry – and some markets get snagged over poor, or slow-moving, regulations.
"The number of countries with some medical cannabis legislation and their population numbers should be interpreted with caution," Pascual said. "To have a complete picture, companies and investors interested in the European market should also consider how much it's actually being sold and how restrictive regulations are."
"Significant time might pass from the moment a country approves certain medical cannabis legislation and a real market emerges."
Examples provided of this were the Czech Republic, Croatia and North Macedonia, which still have insignificant markets years after their programs began to be implemented.
The report, which is available as a free download, finds immediate opportunities consist of:
Export to Germany, which will depend on imports for the foreseeable future to meet its domestic demand.
Setting up cultivation or production facilities in the countries that allow it or are preparing for it, including Cyprus, Denmark, Greece, Malta, North Macedonia and Portugal.
This report also covers:
International policy considerations at a United Nations and European Union level.
The Big Markets: Germany, Italy and the Netherlands.
Countries that developed a framework with a primary goal of exporting.
Countries that have smaller national programs.
The next big European countries that could tip the scales.
Pascual said the report identifies bottlenecks in the most relevant countries, which should be of interest for businesses in the sector.
"It shows an overview of each country that allows domestic cultivation," he said.