The U.S. Securities and Exchange Commission is warning investors about potential fraud committed by public companies that claim to operate in the marijuana industry.
The investor alert, which was issued Friday, was released after the SEC suspended trading of a fifth cannabis company in the last two months.
"Recent changes in state laws concerning medical and recreational marijuana have created new opportunities for penny stock fraud," Elisha Frank, co-chair of the SEC Enforcement Division's Microcap Fraud Task Force, said in a press release. "Wherever we see incomplete or misleading disclosures, we act quickly to protect investors."
On Friday morning, the SEC suspended trading of Denver-based FusionPharm Inc., which makes cultivation systems for the cannabis industry.
According to the SEC, trading was halted due to "questions that have been raised about the accuracy of assertions by FusionPharm" concerning the company's assets, revenues, financial statements, business transactions and financial condition.
The suspension comes on the heels of similar suspensions to GrowLife Inc., Cannabusiness Group Inc., Petrotech Oil and Gas Inc. and Advanced Cannabis Solutions Inc.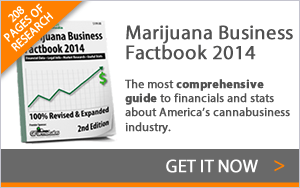 In the warning, the SEC said that companies trading on the over-the-counter market – where most cannabis companies trade – carry substantially greater risk for fraud.
"Microcap stocks are particularly vulnerable to fraudulent investment schemes because there is often limited publicly-available information about microcap companies," it said.