Proposed regulations on edibles in Colorado will add tens of thousands of dollars in additional costs for manufacturers and introduce other headaches, owners of some infused products companies say.
The state issued draft rules recently that would make it more burdensome to produce edibles with THC content above 10 milligrams. A high-potency candy bar would need to be divided into sections that can be broken off, for instance, and each section would need to be stamped with its THC content.
The proposed rules would also provide incentives – such as less stringent testing and packaging requirements – for companies to produce edible products that have 10 milligrams of THC or less.
Bob Eschino, founding partner of Incredibles, told the Denver Post that stamping each candy bar section with a THC content mark would require $30,000 to $40,000 to purchase new molds.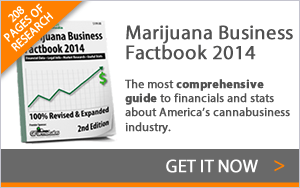 Companies would also have to spend money on new packaging, and the added costs would be exacerbated by the difficult financing and banking climate in the industry, some business owners said.
The state is expected to release final rules on edibles sometime in July.