A secret shopper program conducted by Colorado's Marijuana Enforcement Division has shown that businesses are complying with the state's age requirement for cannabis sales.
The MED conducted 20 compliance checks in which underage operatives attempted to purchase marijuana or marijuana products from dispensaries and retail shops. The tests, which were conducted at 16 different dispensaries in Denver and Pueblo, showed that none of the businesses sold to the underage operatives.
In March the MED warned the businesses that it would be conducting the secret shopper program. The program represented a shift in operations for the MED, which had previously focused its efforts on licensing businesses and overseeing the state's inventory tracking system.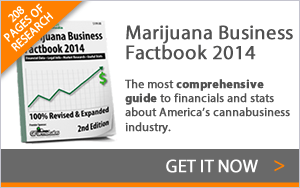 The MED said that steep penalties would face business owners who sold to minors, including a license suspension or revocation, and up to a $100,000 fine.
Barbarah Brohl, executive director of the Colorado Department of Revenue, said the state wants to "keep marijuana out of the hands of kids."
"These results show that strong efforts are being made by the MED and the marijuana business licensees to do just that," said Brohl said in a release.