The number of burglaries and robberies at Denver cannabis businesses since Jan. 1 is trending lower than in previous years.
Through May, there have been 53 burglaries and one robbery at the city's 700 or so licensed marijuana stores and grow facilities, according to the Denver Post, citing data from the city's safety department. That number puts Denver on pace for approximately 130 burglaries and robberies involving cannabis businesses for the year.
In 2013 there were 147 burglaries and four robberies, and in 2012 there were 170 burglaries and three robberies.
One possible reason for the dip: Some retail entrepreneurs anticipated an increase in crime, so they hired additional security guards or invested in additional security devices.
The drop also comes amid an overall decrease in Denver crime this year.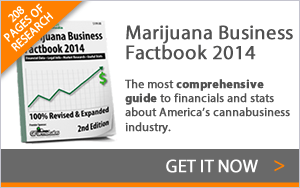 Still, some cannabis businesses have reported multiple crimes this year. Nine of the 44 unique addresses that were burglarized or robbed were hit more than once this year.
One business, Green Thumb Organics, was hit three times. The burglaries led investigators to discover multiple violations at the business, which has since shut down, according to the Post.