Entrepreneurs are clamoring to get involved in Minnesota's medical marijuana industry.
The state has had to find a larger room for a meeting today targeting those interested in obtaining cannabis business licenses, saying the crowd will be bigger than expected.
Officials moved the gathering from a space at the revenue department to a ballroom at the Minnesota History Center, according to the Star Tribune.
Minnesota will issue just two licenses for cannabis cultivation sites and eight permits for dispensaries, but the state expects more than 200 people to attend today's meeting.
Businesses would have to meet strict guidelines on everything from security and signage to waste disposal and advertising under draft rules released this week.
The proposed rules – issued by the state's health department – provide a framework of provisional regulations for medical marijuana manufacturers and testing labs.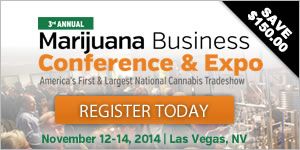 The draft regulations contain elements of rules enacted in several other states, including background checks on employees, procedures governing the required testing of plant material, security standards, and delivery of final products to dispensaries.
Minnesota passed a highly restrictive MMJ law earlier this year and recently named a director of the program.
The health department will accept feedback on the proposed regulations before cementing final rules later this year.