Nevada's powerful casino industry is drawing a clear line in the sand when it comes to medical cannabis.
The Nevada Gaming Control Board ruled this week that a Las Vegas restaurant needs to find a new slot machine operator because the company it planned to use has family ties to the cannabis industry.
The decision could impact several casino executives who also own stakes in groups that are looking to open marijuana businesses.
The gaming board case revolved around Crab Corner, a restaurant that applied for a two-year license to install slot machines. The restaurant contracted to have a company called Nevada Gaming Partners operate the machines.
But the wife of the company's owner controls an 8% share of GB Sciences Nevada LLC, which recently won a dispensary license in Clark County.
The owner said he and his wife split their business interests in order to keep separation between gaming and cannabis. But Gaming Control Chairman A.G. Burnett said the separation was not enough for his comfort, and that he wanted to "send a message" to other casino operators in the state. The restaurant must now find a new operators, Burnett ruled.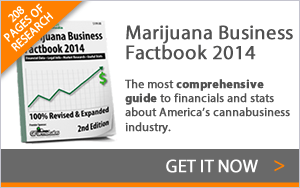 Nevada's gaming industry previously announced it was prohibiting operators from entering the medical marijuana industry. Thursday's decision, however, shows that the casinos are taking a hard line against any connections to cannabis.
Others could be affected. Troy Herbst, a 10% owner of the Clinic Nevada D1 LLC dispensary, is also a partner with JETT Gaming, a Las Vegas slot machine operator. Armen Yemenidjian, a 40% stakeholder in the dispensary Integral Associates LLC, is an executive at Tropicana Las Vegas.