A controversy over political contributions made by prospective cannabis entrepreneurs could be brewing in Nevada's budding medical marijuana industry.
The Las Vegas Sun recently reported that prospective marijuana companies in Clark County donated funds to three county commissioners who are currently overseeing the licensing process.
Commissioners Chris Guinchigliani, Mary Beth Scow and Susan Brager received 14 total donations from cannabis entrepreneurs after Clark County announced early in March that it would allow medical marijuana businesses. Since March 1, the total amount donated by these companies is $56,900. Nearly 40% of the donations came from one venture, CWNevada.
The three commissioners received an additional $45,500 during this time from 12 different law firms, according to the Sun. Law firms are not required to disclose their clients, however many firms in Southern Nevada have at least one client applying for a license.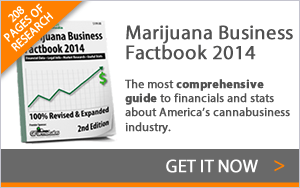 All three commissioners justified the donations and said that the contributions would not sway them in deciding which companies will receive 18 dispensary licenses for Clark County. The hearings for those licenses are occuring this week.
Still, the donations are raising eyebrows across the marijuana industry. Cannabis entrepreneurs are still reeling from the licensing process in Massachusetts, which became embroiled in controversy after it was revealed that former state Congressman William Delahunt received three of the 20 provisional licenses.