As the 2014 election approaches, politicians are increasingly comfortable addressing marijuana issues as part of their campaigns.
It's a positive indicator that the 2016 election cycle, including the race for president, will feature a growing discussion on the policy and politics of marijuana legalization for both medical and recreational use by adults.
Recently, a U.S. Republican senator from Kansas and a Democratic candidate for governor of Ohio have both openly addressed cannabis issues.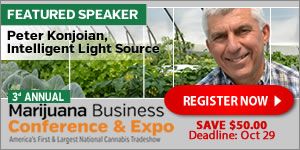 During a debate in a close battle for reelection, Senator Pat Roberts (R-Kansas) said the he feels marijuana is a state's right issue, plain and simple. "That's a question for the Kansas legislature and the governor to decide, not federally."
In Ohio, Democratic gubernatorial candidate Ed Fitzgerald has openly embraced the cause of medical marijuana as part of an effort to bolster his flagging campaign. While MMJ polls well in Ohio, most state politicians oppose pursuing cannabis legalization even for medical purposes.
A handful of national politicians are notable supporters of liberalizing cannabis laws and have become increasingly outspoken about it. The increasing mainstream media coverage of the subject has boosted public interest and understanding of the issues as well, prompting further dialogue with their elected officials.