A Democratic state senator in New York is planning to introduce a bill next year to legalize recreational marijuana, a la Colorado and Washington State, according to a report in The Wall Street Journal.
Sen. Liz Krueger, D-Manhattan, tried to push a similar proposal in the 2014 legislative session but couldn't get the backing needed to pass the measure. Next year could be different if Democrats retake control of the state Senate from Republicans, Krueger said.
"I will push for taxation and regulation of marijuana," she told the Journal.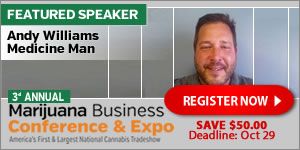 Krueger made the announcement on Sunday at a campaign rally for the state's attorney general, saying she wants to regulate and tax recreational cannabis in the same manner as Colorado and Washington State.
In June, the New York Legislature approved a limited medical marijuana law, and the state is now just beginning the process of getting its MMJ infrastructure up and running.