The nation's capital will join Alaska and Oregon with a measure on the November ballot to legalize recreational cannabis.
Washington DC election officials certified enough signatures on Wednesday to put a legalization proposal up for a popular vote this fall.
Initiative 7 takes marijuana legalization in a new direction, as it would not directly legalize the sale of cannabis products in Washington DC.
Instead of setting up a network of licensed businesses to distribute the drug, the measure would allow adults to cultivate their own cannabis at home. Locals could have up to six plants in a home grow, possess up to two ounces of marijuana and give a limited amount of cannabis to other adults.
The law allows the sale of paraphernalia, but overall business opportunities would be limited.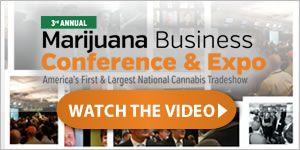 The Washington DC City Council, however, is reportedly debating a separate measure that would pave the way for actual cannabis sales via retail stores.
Initiative 7 still faces several hurdles. Even if it passes the popular vote, for example, Congress could step in and halt implementation.