(This story was updated to correct a reference to Columbia Care's market capitalization.)

The number of cannabis capital raises may be slightly down so far in 2019 over the previous year, but the amount of money raised is almost double.

Marijuana-related businesses have raised $5.17 billion year-to-date through 199 deals compared with $2.8 billion via 222 deals in a similar period last year.

Advertisement

Sizes of equity and debt raises grew over last year for both publicly traded and private companies.

This weekly series from Marijuana Business Daily and Viridian Capital Advisors provides the latest data on cannabis investment activity and M&A, along with key takeaways, analysis and trends based on recent market moves.

The data below, provided by Viridian Capital Advisors, is through the week ended April 26.

For more analysis and in-depth looks at the investment trends and deals driving the cannabis industry forward, sign up for our new premium subscription service, Investor Intelligence.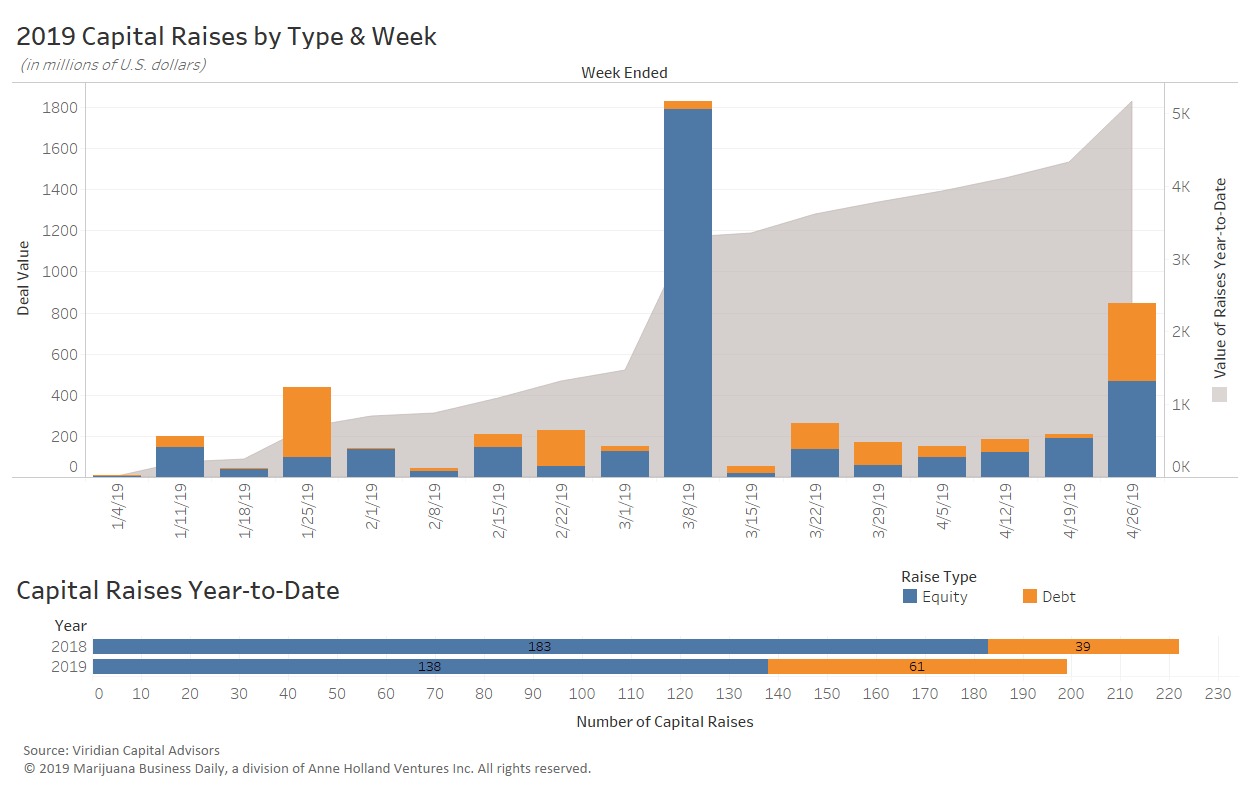 Top raises closed last week: 
Two deals from the past week accounted for the bulk of the $845 million raised.
San Francisco-based Pax Labs, a manufacturer of vaping products, closed a $420 million raise. The raise, which involved institutional investors new to the cannabis space, far surpassed expectations of about $150 million in financing.
Aphria, the Canadian cannabis cultivator, closed a $350 million debt raise. Aphria trades on the Toronto Stock Exchange under the ticker symbol APHA.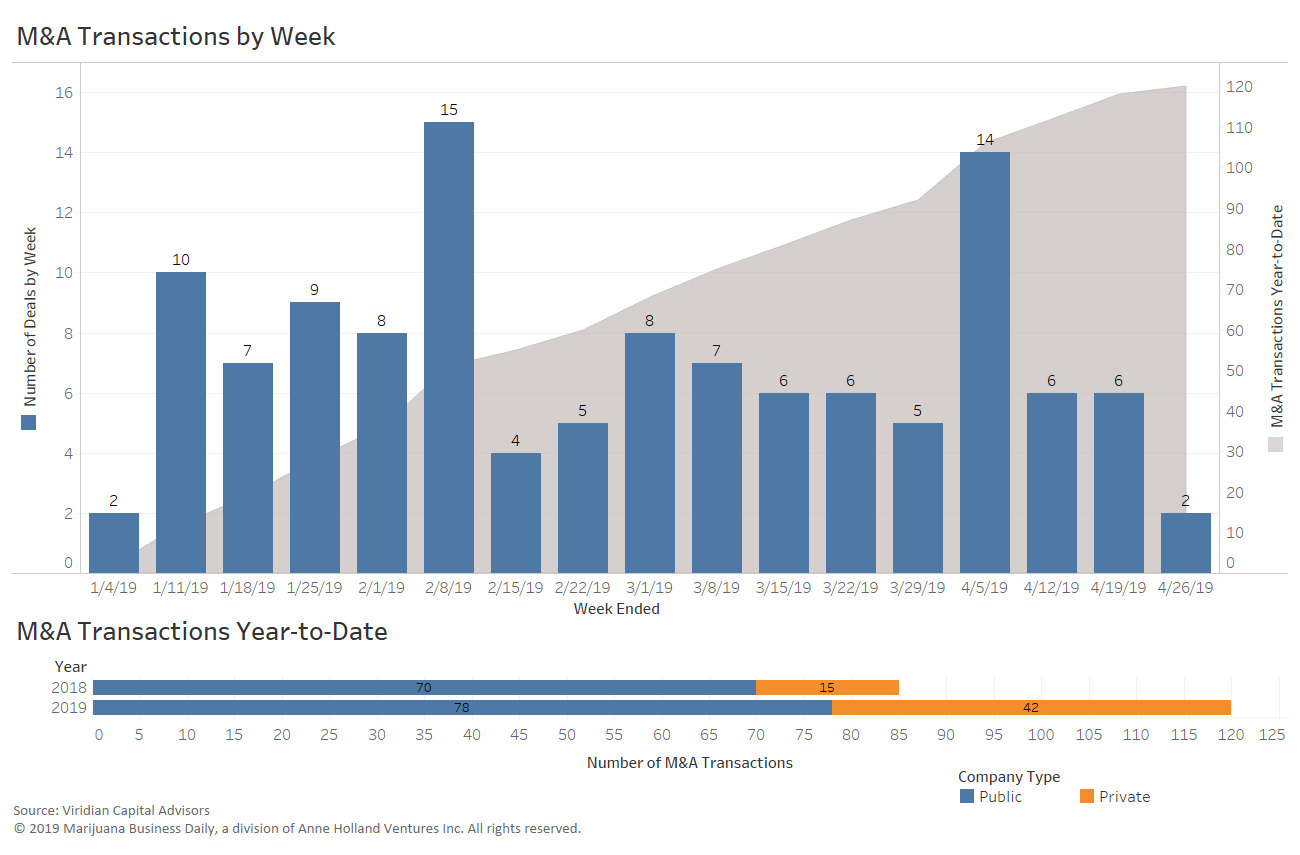 Top M&A deals closed last week:
CanadaBis Capital, an Alberta-based "capital pool" company, completed its reverse takeover of Stigma Pharmaceuticals, an Alberta-based grower and producer of CBD products. CanadaBis Capital began trading April 30 on the TSX Ventures Exchange under the ticker symbol CANB.
Cannaccord Genuity Growth, a special purpose acquisition company, completed its merger with Columbia Care. New York-based Columbia, a vertically integrated cannabis business that operates in 14 U.S. states and territories, subsequently became the first company listed on Canada's NEO exchange with a market capitalization of more than $1 billion.
Viridian Capital Advisors is a financial and strategic advisory firm that provides investment banking, M&A, corporate development and investor relations services to emerging growth companies and qualified investors in the cannabis sector.