President Barack Obama has nominated longtime prosecutor Loretta Lynch to succeed Eric Holder as U.S. attorney general in a move that could have big implications for the marijuana industry.
The biggest question for cannabis professionals: Will Lynch follow Holder's lead on marijuana or chart her own course?
Holder's policies on the marijuana industry were uneven, but in recent times he took a more lenient approach. One of his crowning achievements, as far as cannabis professionals are concerned, was when he cleared the way last year for recreational marijuana businesses in Colorado and Washington State. Under Holder's watch, the DOJ also worked to ease the banking situation for cannabis companies.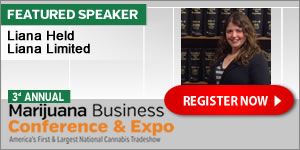 Lynch doesn't have much history on marijuana-related matters, though she has "aggressively prosecuted narcotics offenders in Brooklyn," where she was U.S. attorney, according to CNN legal analyst Jeffrey Toobin.
Lynch also was involved in a well-known marijuana case that involved a well-to-do suburban mother who apparently ran a 1,000-plant marijuana grow operation worth $3 million in Queens. The woman eventually pleaded guilty to several drug charges and was fined $1 million, according to ABC.
Still, these cases did not involve businesses operating in areas where medical or recreational cannabis was legal.
Lynch still must receive confirmation from the Senate.