Applicants for medical marijuana dispensary licenses in Las Vegas face some hefty competition.
Roughly 47 groups have thrown their hats in the ring for dispensary permits.
Given that Las Vegas will ultimately allow just 12 dispensaries, at least 35 applicants will be rejected.
The city received a total of 63 applications by last week's deadline for medical marijuana business licenses.
Among those, nine are for proposed cultivation facilities and five for production sites. There are no caps on the number of licenses for these types of businesses, so it's possible all applicants will secure permits.
Two applicants withdrew their submissions.
The pedigrees and connections of the applicants is impressive.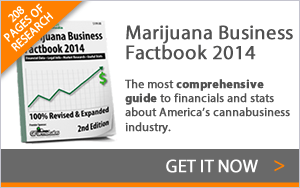 Former city councilman Frank Hawkins, businessman Paul Andres, local lawyer Ed Bernstein and well-known Las Vegas restauranteurs are all among the group. A local media company, The Players Network, is also backing a license.
Additionally, the list includes a former state senator, a former Assembly speaker and a retired police chief.