Las Vegas received 63 applications for medical cannabis business licenses by Wednesday's deadline, according to an official with the city.
Most of of them came in at the eleventh hour, mirroring the last-minute rush in Clark County.
As the 3 p.m. deadline approached, a crowd of applicants filled a waiting room to throw their hat in the ring for dispensary, cultivation and processing licenses.
City staff stayed well into the evening processing applications for those who were in queue before the deadline.
Some prominent individuals are tied to applications, according to the Las Vegas Review-Journal, including:
– Ross Goodman, the son of Las Vegas Mayor Carolyn Goodman
– State Sen. Mark James
– Richard Perkin, a former Assembly speaker and retired police chief
– Restaurant owners Michael and Jenna Morton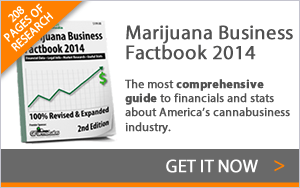 "Applicants that advance to the next stage will go before the Las Vegas Planning Commission to receive land use approval, which is likely to occur within the next two months. The council will then make final licensing decisions in October.
Other areas of Nevada are moving forward with licensing as well.
Clark County recently selected 18 groups to operate dispensaries and approved an additional 101 marijuana-related businesses. The Las Vegas suburb of Henderson recently received 28 dispensary applications by its deadline.