The governors of Colorado and Washington state are stepping into the marijuana banking battle.
Colorado Gov. John Hickenlooper and Washington Gov. Jay Inslee asked four banking regulatory agencies to provide financial institutions with additional guidance about doing business with state-legal marijuana companies.
The governors made the requests in letters sent to the Board of Governors of the Federal Reserve, the Office of the Controller of the Currency, the Federal Deposit Insurance Corporation and the National Credit Union Administration.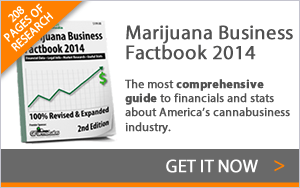 In the letter, the governors reminded the agencies that in November they had promised to "consider whether guidance would be appropriate" once the U.S. Department of Justice and the Financial Crimes Enforcement Network (FinCEN) commented on cannabis banking.
The DOJ and FinCEN offered guidance to banks and regulators in February, however few financial institutions have agreed to work with marijuana businesses because they fear repercussions from various regulatory agencies.
The governors said the lack of banking is "exposing all involved to the significant risk of criminal activity associated with accepting, storing and transporting large quantities of cash that can be ameliorated by access to the banking system."