A hospital in Chicago has gone public with its desire to dispense medical cannabis.
Executives at Swedish Covenant Hospital said such a move makes sense because of patients' desire to be treated with medical marijuana and the security and safety a healthcare facility can provide.
Still, they stressed that the hospital will not pursue a dispensary license at this time because medical marijuana is still illegal federally. The hospital would also face challenges tied to state rules that require dispensaries to locate at least 1,000 feet from parks, schools and other areas where children congregate.
But hospital executives told the Chicago Sun Times that they want to be "outspoken" about the issue in the hopes of changing federal and local laws.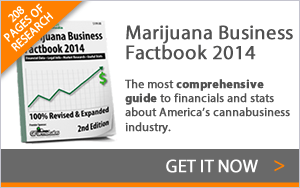 Swedish Covenant's willingness to embrace MMJ is particularly notable because hospitals around the country have shied away from exploring opportunities to dispense medical cannabis. Most have also stayed largely mum on the efficacy of marijuana as a treatment.
Maryland's initial medical cannabis program, for instance, was designed to work through university research hospitals. But it stalled because no hospitals expressed serious interest in participating.
Lawmakers there ended up passing new regulations that allow for traditional dispensaries.