Hurry up and wait.
That's the situation Massachusetts medical marijuana dispensaries find themselves in as they work through the licensing process.
State inspectors are still conducting site visits for the 11 dispensaries that have received provisional approval, and there's no word on when the businesses will get the green light to start serving patients.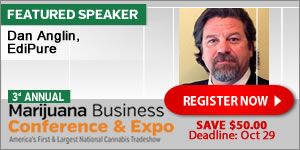 The director of the state's medical marijuana program said this summer that the first dispensaries might open by the end of November, with most of the rest coming online in February 2015.
If the licensing process continues to drag out, however, that timeline could be pushed back.
Massachusetts legalized medical marijuana in 2012. The licensing process has been wrought with controversy and accusations of corruption, and several lawsuits are currently underway against the state.