Just because Oregon is poised to legalize recreational marijuana in November doesn't mean everyone in the state is crazy about cannabis.
Several city council members in the town of Gold Hill are facing a recall election – all because they voted to allow a medical marijuana dispensary within the town's borders.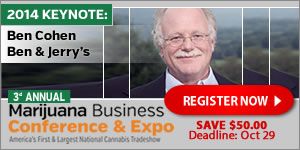 Though the dispensary, Breeze Botanicals, is legal under state law and so far has complied with all regulations, enough of the town's 1,200 residents are unhappy about the dispensary that a recall effort has four of six volunteer council members in its crosshairs.
Supporters of the recall contend that Breeze Botanicals is too close to a city park, a church and a school, even though the proximity complies with state rules. They say that even if the dispensary is legal, that doesn't mean the community wants it.