By John Schroyer
This year could prove a turning point for the legal cannabis industry, with at least 13 potential ballot measures in 12 states that could go before voters in November.
If some or most are approved, that could translate into untold business opportunities for cannabis entrepreneurs across the nation.
But there are risks, too, particularly if California's proposed recreational marijuana ballot measure is rejected on Election Day. That could set back marijuana legalization in California – and the entire country – by years.
As of now, the ballot initiative picture isn't entirely clear. Most initiatives have earned a spot on their state ballots. But three remain a question mark as to whether supporters can navigate their respective state legal systems to make the November election.
Here's an update on where the campaigns nationwide stand as of Sept. 15 (this story was updated from its original publication on June 23).
States where MJ will definitely be on the ballot
Arizona
Arkansas
This is the only state where more than one legalization initiative has made the ballot. If voters approve both, the one with the most yes votes would supersede the other.
***
California
Florida
Maine
Massachusetts
Montana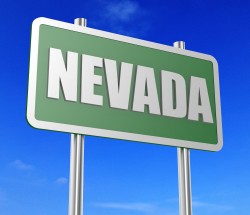 Nevada
North Dakota
States where campaigns are awaiting outcomes of legal battles
Missouri
Michigan
Oklahoma
John Schroyer can be reached at johns@mjbizdaily.com