The campaign to legalize medical marijuana in Florida just received a $4 million cash infusion from its primary backer, noted attorney John Morgan.
The cash will help fund an advertising campaign for Amendment 2 – Florida's medical marijuana bill – which will appear on the November ballot. Morgan expects the "Yes to 2" advertising campaign to launch after Labor Day, depending on funding levels.
The donation comes several weeks after Las Vegas casino magnate Sheldon Adelson donated $2.5 million to Florida's opposition group, Drug Free Florida Committee.
Another opposition group, Vote No on 2, recently circulated a video advertisement warning against medical marijuana legalization.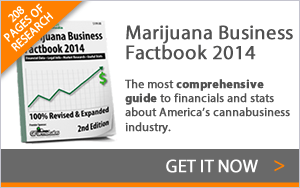 Morgan has spearheaded the drive to legalize medical marijuana. He has already donated approximately $4 million to the legalization push. The petition drive alone cost nearly $3.5 million.
The most recent poll conducted by Quinnipiac Unveristy shows that 88% of Florida voters support medical marijuana.