Efforts to legalize medical marijuana in New York via the legislature could be dead in the water.
A key lawmaker in the Senate said on Monday that he doesn't intend to move an MMJ bill out of his committee – a necessary step for the measure to advance this session.
John DeFrancisco, chairman of the Senate's finance committee, said there's a lack of research on cannabis and suggested that the governor's plan to start an extremely limited research-focused program is the ideal way to approach the issue. His comments come even though he recently said he would allow a vote on the bill if the Senate leadership allows it.
The development could represent a major blow to the MMJ movement in New York, as the chances of passage now appear slimmer.
After several failed attempts to legalize medical cannabis in the past – none of which made it to a vote in the Senate – it seemed this could finally be the year that the legislature pushed through a bill.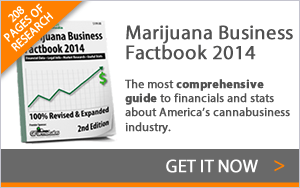 The New York State Assembly passed a measure last month, and a similar bill cleared the Republican-led Senate health committee. Earlier Monday, Gov. Andrew Cuomo also said he would sign a medical marijuana bill "that makes sense" and includes strong regulations.
The Senate measure, however, needs to pass through the finance committee before receiving a full vote, which now appears doubtful.